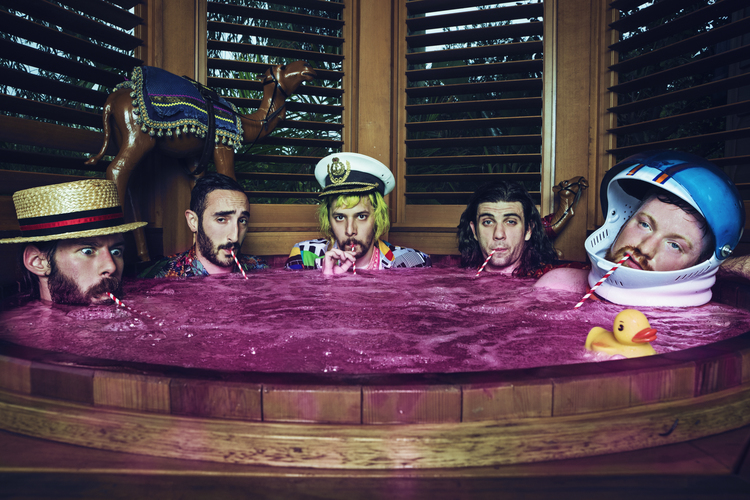 2 September 2014
Closure In Moscow's 2009 debut LP, First Temple, received heavy rotation from Australian tastemaker Triple J and led to massive tours of Europe and the U.S., including sets during SXSW and Vans Warped Tour, as well as tours supporting the likes of Coheed And Cambria, My Chemical Romance, Saosin, Dance Gavin Dance, and many others.
The Melbourne-based band expands its eccentric output with its sophomore effort. Co-produced by the band and Tom Larkin (also of New Zealand's Shihad), Pink Lemonade is "the tale of a hapless fool's descent down the rabbit hole and through the Chapel Perilous."
That's what it says here, anyway. This video, meanwhile, defies explanation. Enjoy!
Pink Lemonade is out now on the Sabretusk label.