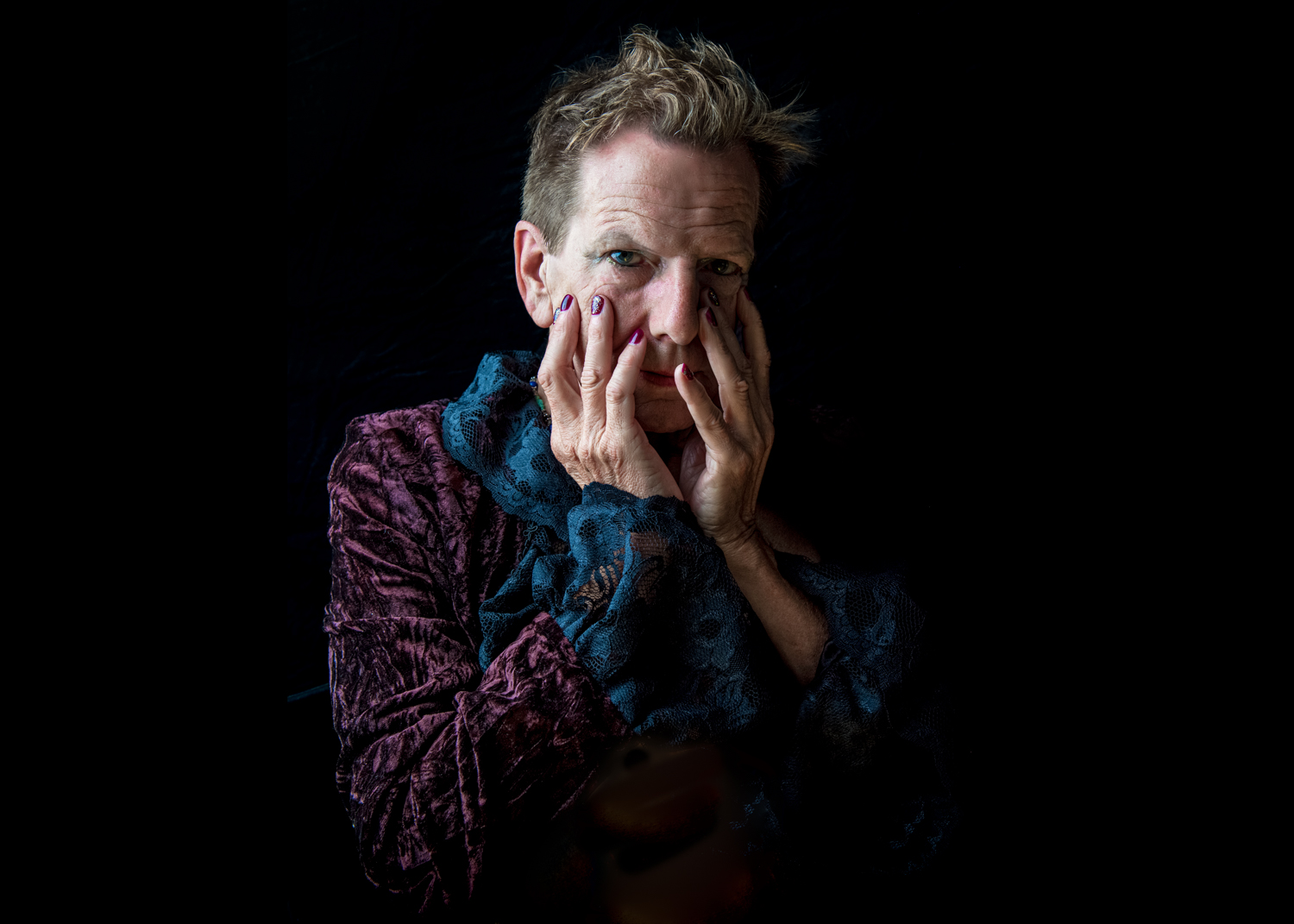 27 September 2023
Photo Credit: Sharon Steele
ShadowWalk, available Sept. 29 via (weewerk), is Art Bergmann's tenth solo studio album, following his 2021 Polaris Music Prize long listed Late Stage Empire Dementia (weewerk).
ShadowWalk is Art's ode to Sherri Decembrini, his beloved wife of 30 years who passed away unexpectedly in March 2022. The album's 12 songs capture the darkness, grief and desolation that comes from such a soul crushing loss, while also offering hope that life will go on.
That spirit is captured on the latest single "Children Of Kali," of which Art says, "Musically inspired by the beauty of John Lennon's classics 'Across The Universe' and 'Gimme Some Truth,' the idea of the song 'Children of Kali' was born from the Timothy Robinson book of the same name. Embarrassed by their parents' lack of action in the face of climate catastrophe, the children of the near future form guerrilla bands and start assassinating the corporate heads of oil companies and the government whores bought by them. This is my tribute to those who will have the innate courage to begin."
ShadowWalk on the whole is an album for everyone who has loved, lost, and continues to live. Many of the songs were co-written with B.C. poet Patricia Kay, while Art's longtime friend and fellow songwriter Donna Kerbel penned one track. Art's recent trusted producer Russell Broom contributed much of the music for several songs as well.
Additional contributors to ShadowWalk include Paul Rigby (pedal steel), Aidan Farrell (vocals), Owen Owen Owen (bass), Adam Drake (drums) and Sunny Matharu (tabla). The album has been mastered by Greg Reely (Skinny Puppy, 3 Inches Of Blood, Sarah MacLachlan, Fear Factory, Spirit Of The West), and will be released on vinyl, as well as on all digital platforms.
Art Bergmann is recognized as one of Canada's greatest living singer/songwriters. In recognition for his accomplishments over the course of his 50-year career, he has earned a Juno award, had two albums named to the Polaris Music Prize long list, and in 2020 was named to the Order of Canada. His authorized biography, The Longest Suicide, was published by Anvil Press in 2022.
website
facebook
instagram
twitter
youtube
bandcamp
spotify