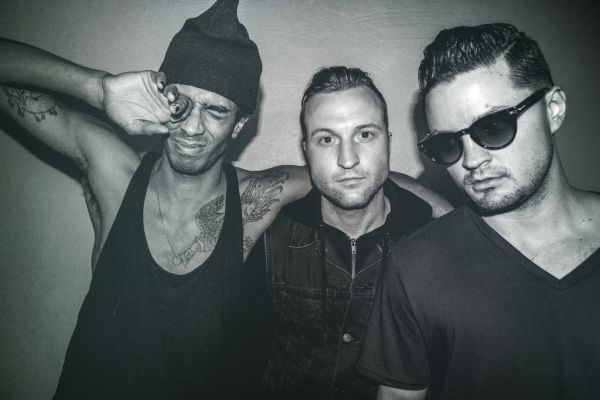 3 August 2017
Victorian Halls; Photo Credit: Steven Fadellin
Sean Lenart is the voice, pianist, and guitarist behind Victorian Halls, one half of the Chicago underground duo who is not shy of gambling with ambition. Combining electronica with a gleaming twist of compact pop-rock, the band has released their new video for "Dissolution" from their latest album, Hyperalgesia, in which Lenart handled production duties with the assistance of Joe Chiccarelli, known for his work with Morrissey, The White Stripes, and Bleached.
"Visually we wanted to portray the dichotomy between the vastness of the desert and the confined nature of the motel," describes Lenart. "The latter a theme that we explored in a lurid and sensationalized manner in our last video "Come In With The Storm." I'll leave the skull paint open to interpretation, but the fireworks and desert perfectly capture the care free, child-like energy that is innocent and timeless. "Dissolution" is about appreciating the moment and knowing that you are also going to lose it."
Victorian Halls has toured North America and performed SXSW numerous times since their inception. Tonight the band begins a brief tour tonight in their hometown, extending to the East Coast.
TOUR DATES
3-Aug-17 Chicago IL The Cubby Bear
4-Aug-17 So. Barrington IL Penny Road Pub
5-Aug-17 Warren MI The Ritz
6-Aug-17 Indianapolis IN The Hoosier Dome
8-Aug-17 Cleveland OH Now That's Class
9-Aug-17 Tonawanda NY Stamps Bar
10-Aug-17 Manchester NY Bungalows
11-Aug-17 Providence RI Dusk
13-Aug-17 Long Branch NJ Brighton Bat