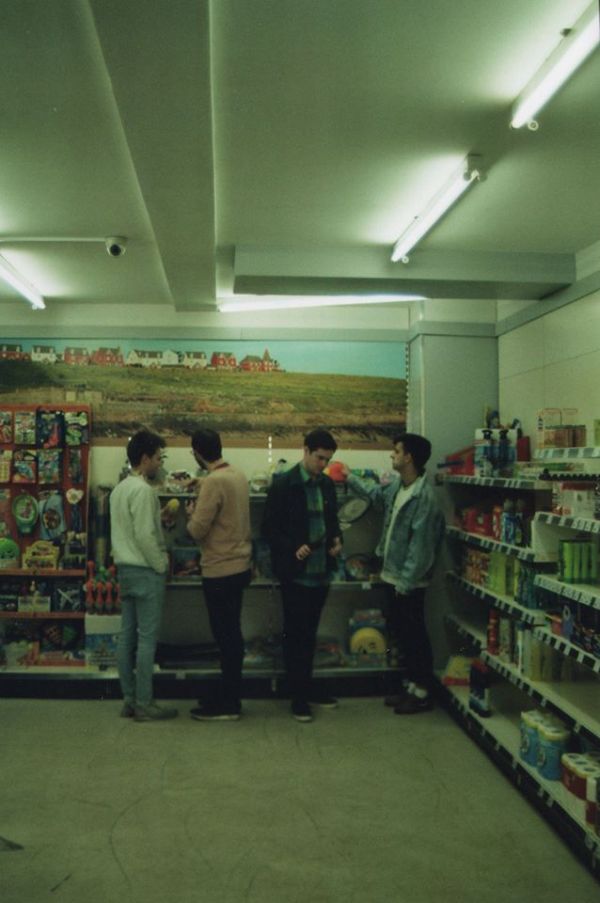 1 August 2018
Silent Forum – Photo Credit: Jaydon Martin
Performing under the name Silent Forum since late 2015, the Cardiff, UK-based four piece blends shadowy post-punk with uplifting New Wave. They move unpredictably from serious and direct to playful and overblown on their music.
The Big Takeover is pleased to host the US premiere of the video for "How I Faked The Moon Landing", which sees Silent Forum moving into a more joyous and euphoric space. The song's disco beats and bold, poppy New Wave instrumentation is the first indication that the band's forthcoming album will redefine their their formerly brooding, 'indie noir' sound. It is the first track to be released from their debut LP produced by Charlie Francis of R.E.M., Future of the Left, and Ultravox fame.
Silent Forum's singer, Richard, reveals, ""How I Faked The Moon Landing" was the band's original name under a different line up. We were a fun indie pop act back then, so with the return to a more uplifting approach it felt appropriate to name it after our younger selves."
The video for "How I Faked The Moon Landing" was filmed in Wales' Barry Island by Australian filmmaker Jaydon Martin and it features the band in jubilant form, surprising the locals in Barry's famous arcades. The single's artwork is also by Jaydon Martin, who uses old family photographs in his work with Silent Forum.
Kevin McGrath from Pop Matters and Wales Arts Review has described the Silent Forum as "Wales' most promising band" and has suggested to "make it your resolution to catch these guys live."
"How I Faked The Moon Landing" will be released by Libertino Records on August 10th.
Facebook
Twitter
Instagram
SoundCloud
Bandcamp
YouTube