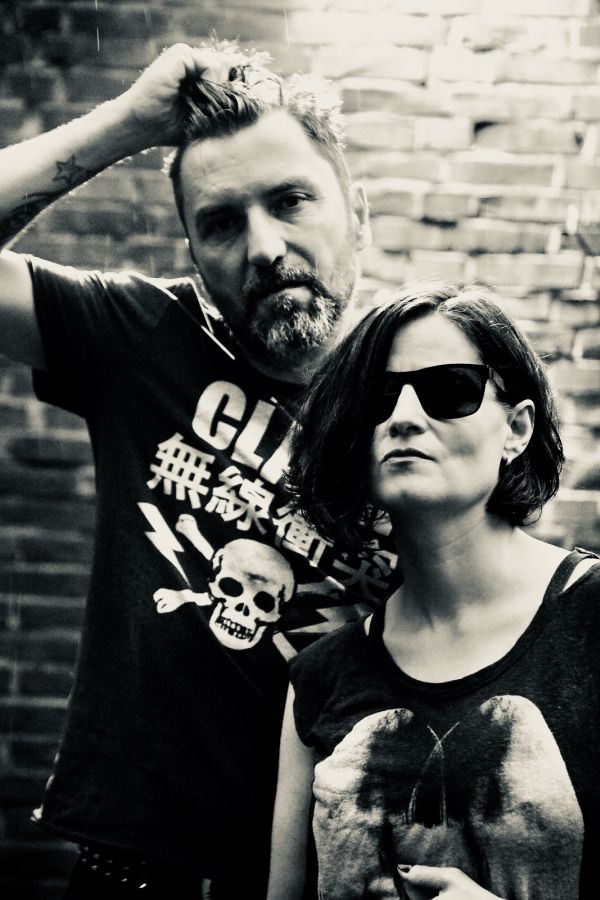 19 July 2018
Seasurfer – Photo Credit: Christian Klepp
Hailing from Hamburg, Germany, music project Seasurfer centers on songwriter and fuzz/reverb-lover Dirk Knight, who forgoes the way of the conventional band by working together with a collective of singers and musicians to assist in building his idea of sound.
Currently the Hamburg-located singers Apolonia and Änni Bird, and Englishman Steven Burrows (And Also The Trees) on bass, are in the band. The group will be releasing Vampires EP on August 4th via Saint Marie Records.
Back in the '90s, Dirk was in the so-called 'Heavenly Voices' scene with his former band Dark Orange on the German cult-label HYPERIUM, working with the legendary Robin Guthrie of Cocteau Twins. As Seasurfer, Dirk has collaborated in the past with members of Trespassers William, Whimsical, Jaguwar, and Last Leaf Down.
Dirk and his cohorts create a noisy and powerful, yet dreamy sound, which Dirk himself dubbed "dream punk". This style of music has brought them huge acclaim among lovers of bands like Slowdive, My Bloody Valentine, and Cocteau Twins.
The Big Takeover is excited to premiere the video for "Into Dust", the opening track off Vampires. The ethereal noir track floats on layers of guitar chime and fuzz, a pulsing beat, and Apolonia's sweeping, passionate vocals. The video for the song strongly takes on its darkness and light, moving through deep shadows and bright, saturated colors intercut with the band performing against the visual projections and Apolonia walking the nocturnal city streets.
About the meaning and creation of the song, Apolonia and Dirk Knight comment,
Apolonia: "I had a sleep depression in my time in NY. Heartache turned into anxiety too hard to bear during the day. So I slept the day away to be in my dreamworld. The night becomes your day. You become a vampire. Desire is a Vampire and the high sun can heal or turn you into dust."
Dirk Knight: "It´s the first song I did all instruments by myself. Did around 20 different mixes… some totally distorted with hundreds of layered fuzz-guitars. In the end, this rather fragile version has won and the gloomy atmosphere after the sunny beginning still captivates me."
Vampires EP digital Pre-Order at Saint Marie Records
Facebook
Twitter
Saint Marie Records Website