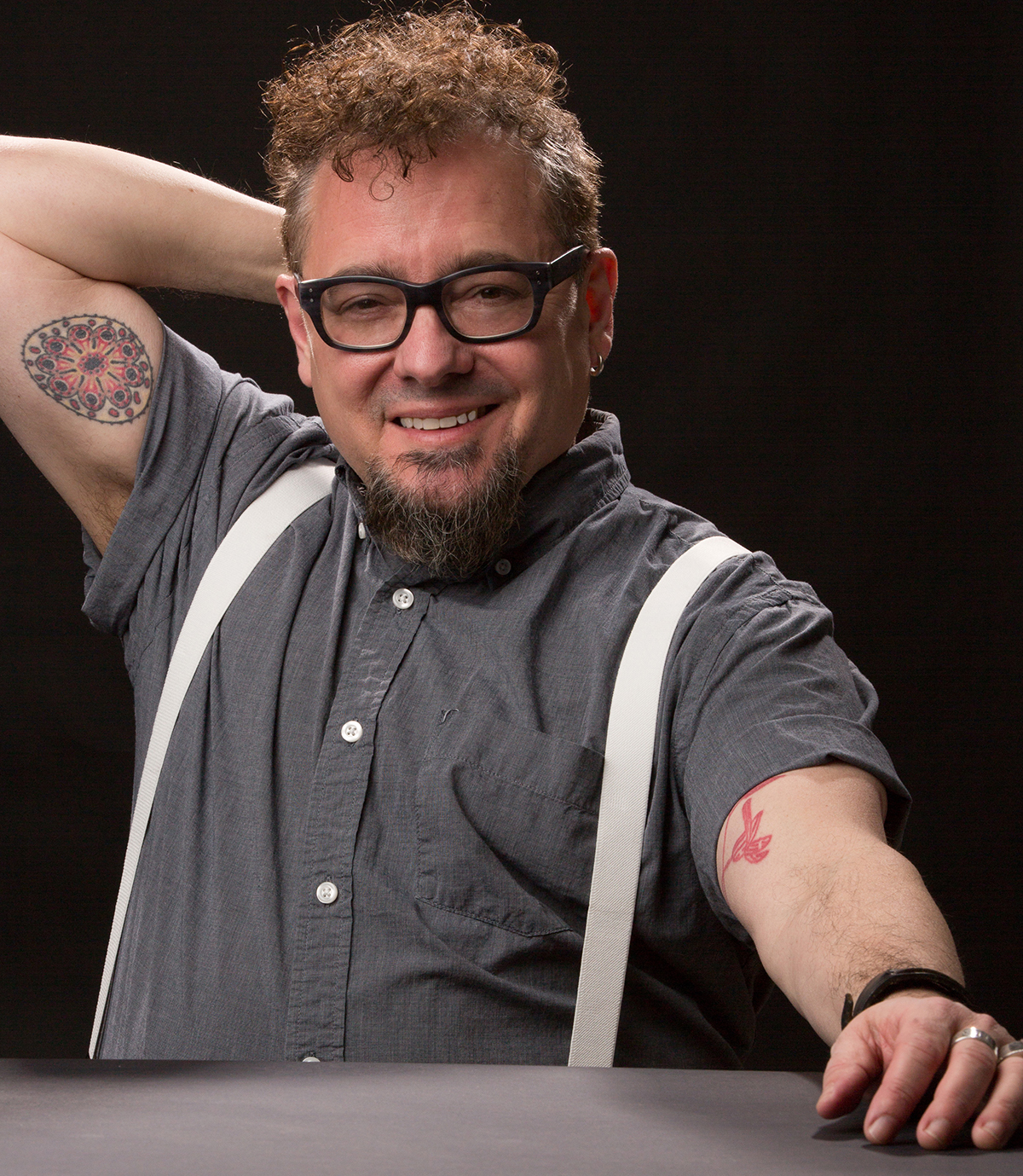 6 August 2018
Photo credit: Sam Lahoz
What if the Sun is Lenny Zenith's first album under his own name, but the pioneering transgender writer and rock musician has been releasing music for years with bands like Jenifer Convertible, Tenterhooks, Minor Planets, and RZA (he had the name first, by the way). He's worked with producers like James Murphy (pre-*LCD Soundsystem*) and Wharton Tiers (Sonic Youth, Dinosaur Jr.). He's opened for legends including U2, Iggy Pop, The Replacements, and X, to name just a few, and he's also performed everywhere from the USS President to the New Orleans Jazz and Heritage Festival (opening for The Neville Brothers and Stevie Ray Vaughn, no less).
It's only now, however, that Zenith is ready to go full bore as a solo artist. This is a musician coming of age late of age, embracing all aspects of his dynamic life for an effort that is wholly, fearlessly Lenny Zenith.
Basic tracks for What If The Sun were recorded at The Seaside Lounge Recording Studios in Brooklyn, New York, with additional recording and mixing by Ray Ketchem (drummer for Elk City) at Magic Door Recording in Montclair, New Jersey. Performers include James Pertusi, bass; Scott Campbell, drums; keyboardist Carl Baggaley and singer Renée LoBue from Elk City; violinist Claudia Chopek; guitarist Ben Collins (minihorse), and keyboards and backing vocals by Leah Diehl (Lightning Love). The video for "What If The Sun" was shot by Zenith and Ashton Santo, edited by Zenith, and features Levon, Pertusi, Ashton Santo, Niall Santo, and LoBue.
"This song deals with the experience of crippling anxiety and the sense of fatigue over the looming promise of losing control; obsessiveness over details while maybe missing the bigger picture," said Zenith, explaining the idea behind the album's title track. "Catastrophizing. What's the worst that could happen? The sun could fall out of the sky! At the end, the mood lifts to say "fuck it," let's throw out the rules and enjoy life, join the party…unplug the sun!
We're pleased and proud to offer this premiere to you today!
What If The Sun is indeed the work of a trans artist, and a portion of profits from the record will be donated to organizations like Trans Women of Color and Trans Lifeline. However, it isn't solely a trans record. It's the life and career of someone who has never given up on music and is finally ready to go all in. It's an album that asks, "What if the sun fell out of the sky?", and decides not to waste time. It's Lenny Zenith, in sum.