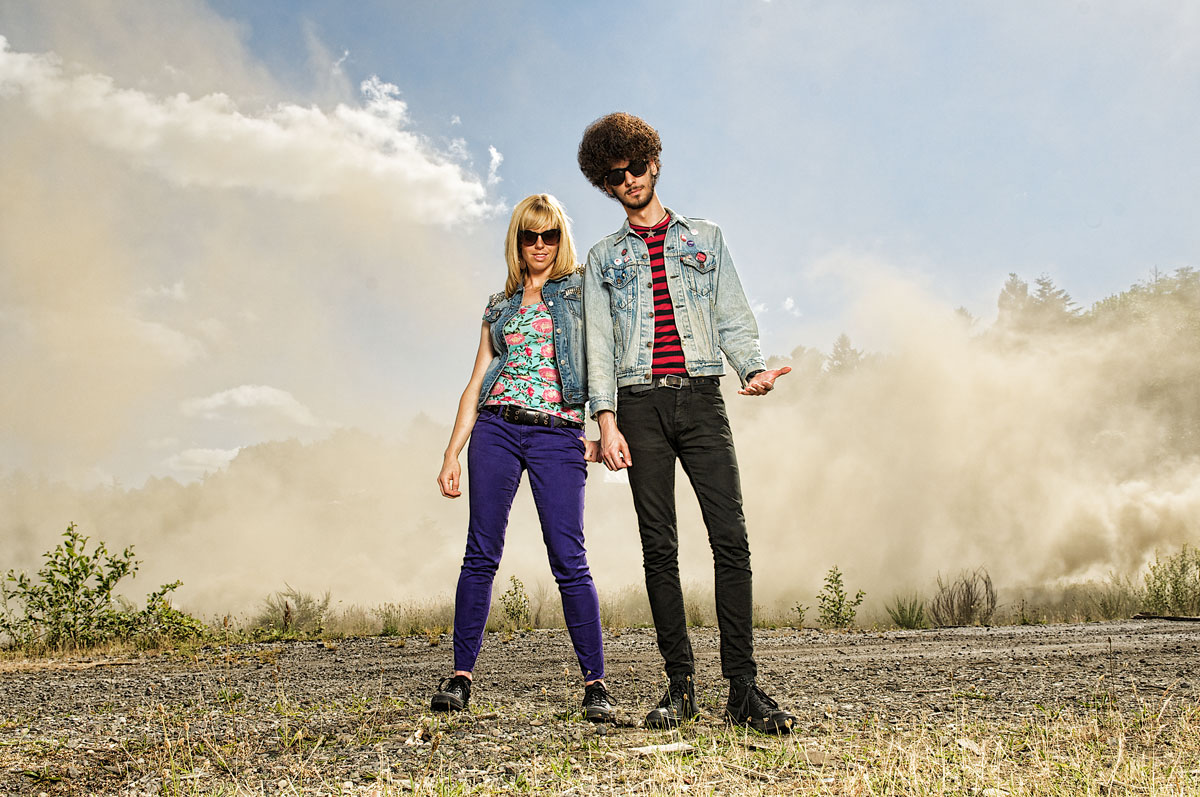 29 March 2016
Photo by Oly Kaz
"Our good friend, Eddy Hewitt, approached us to do a video," said Adam Bones, the guitar-playing and vocalizing half of the two-headed monster known as The Two Tens (drummer Rikki Styxx being the other half). "He chose our song 'Life' and had the concept of three scenarios as well as using a green screen and putting graphics behind us. We were into it and wanted to go along with his vision. We knew he would do a fantastic job and he totally did.
"They rented an apartment and told us to go nuts and destroy the kitchen in that set up," Bones continued. "It was super fun. There was pancake batter, syrup and marshmallows all over the place. Pancake batter got all over the walls, it was hilarious.
"As far as the song, it's a fun, silly autobiographical tune about general day to day."
This track is from the L.A.-based garage/punk duo's recent studio album, Volume, which came out this week via Ugly Sugar Records.
EAT! ROCK! ROLL! SHIT! SLEEP! REPEAT!
This song RULES. That is all.