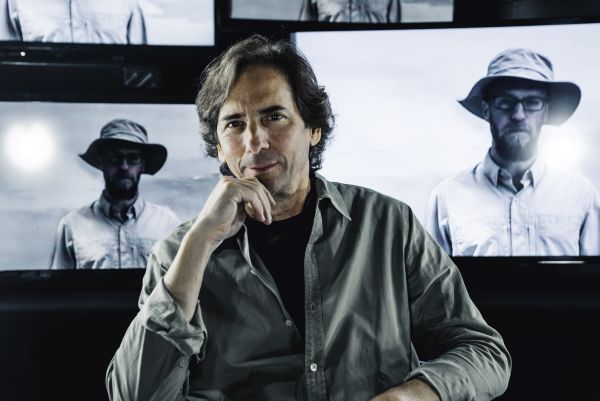 5 September 2018
Mark Davison of Nuke The Soup – Photo Credit: Rob Fitzgerald
Nuke The Soup's Mark Davison first felt the blurring of lines between war and commercialism during the first Gulf War. Since then the line has been nearly blurred out of existence. Davison says, "With so much commercialism, everything is a product for sale. We have become removed and calloused to real events and human tragedy by overexposure on TV."
Their new single, "Network," tackles this frustration with a cheeky but stinging examination of the state of society. Between lines about battalions, armies, guns for hire, ratings, and profits, it really is hard to tell whether one is listening to battlefield coverage or a conference call at a shareholder's meeting.
The new music video, directed by Rob Fitzgerald, captures that spirit, with Davison playing the part of both helpless consumer and puppet master, while the battle rages on both behind and in front of him.
"Network" is the first single from Deeper, a collection of songs that reveal Davison's profound rock songwriting skill and meditates on mortality and its torments and joys. Accompanied by top-notch talent like drummer Chester Thompson (Zappa, Genesis) and guitarist Gerry Leonard (David Bowie)—and produced by Kevin Killen (Bowie, Peter Gabriel, Kate Bush) and Brendan Canty (Fugazi drummer), Deeper gets heavy and thoughtful without ever getting dark. Like a good parent sneaking veggies into their kid's pancakes, Davison crafts a pleasant musical vehicle to deliver a necessary bit of introspection.
The Big Takeover is pleased to host the video premiere of "Network"; check it out!