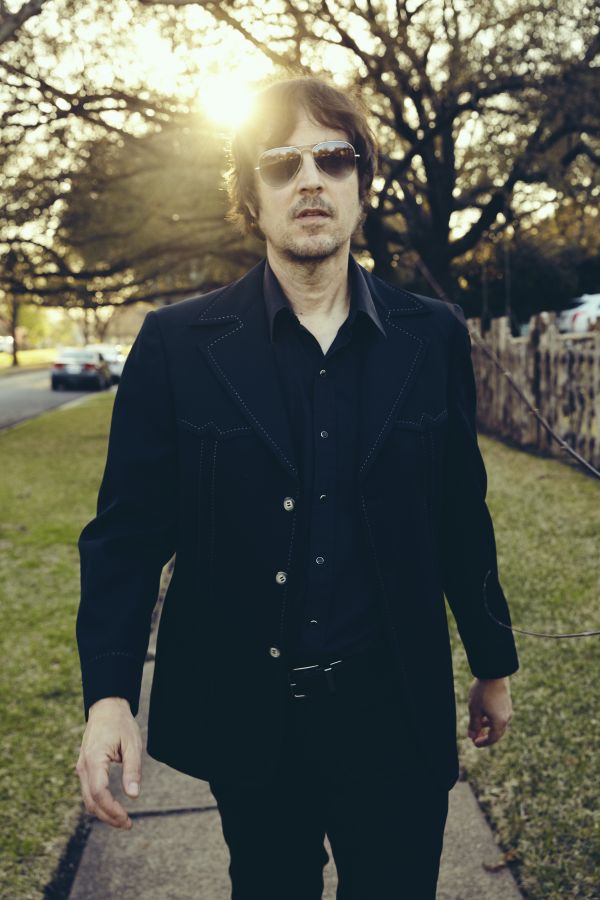 31 May 2018
Salim Nourallah – Photo Credit: Casey Pinckard
Respected Dallas, TX-based singer/songwriter/producer/musician-of-many-trades Salim Nourallah is set to release a sprawling double-album, Somewhere South of Sane, this fall on Palo Santo Records.
In advance of the album release, Nourallah plans to put out four pre-album "bundles" that will include tracks from the album as well as previously recorded but unreleased material or acoustic re-imaginings of tracks from past Nourallah albums. Each bundle will be accompanied by new online video content.
Bundle one, entitled North and set for release on June 1, 2018, will include a track from Somewhere South of Sane ("Relief") as well as a re-recording of 2015's "The Bullies Are Back" (assisted by the mind-bending instrumentation of guitarist Nick Earl, Nourallah's bandmate in* the Travoltas* and a musician he calls a "total freak genius."). The other track on the bundle will be "Totally Lost," a B-side that, along with "Relief," was written and recorded at HEK studios, home of the Dixie Chicks' Martie Maguire. In advance of the release of North this Friday, Salim is pleased to share the music video for the song "Relief" here today exclusively with The Big Takeover readers.
Salim reveals, "The video was shot in Dallas by Tony Diaz and directed by Alex Dezen," says Nourallah. "It was Alex's treatment idea to put me in front of a projector showing images of bombs going off. 'Relief' is basically my 'Imagine.' Ever since I was a kid, I've struggled with how violent and emotionally combative humankind is. I accidentally wrote this song on a trip to Austin where I was supposed to be writing songs for a publishing company in Nashville. This was not the kind of song the publishing folks were interested in. I recorded it within 24 hours of writing it. What you hear, even the mix, was all done then."
The 21 tracks that comprise the four-sided Somewhere South of Sane are what Salim calls, "the work of a functional crazy person." Salim is equal parts songwriter and producer, creating a shifting sonic landscape that could easily be mistaken for the work of multiple artists. This is the sound of someone trying to save his own mind. Salim did — in the end — and created nothing short of a musical odyssey.