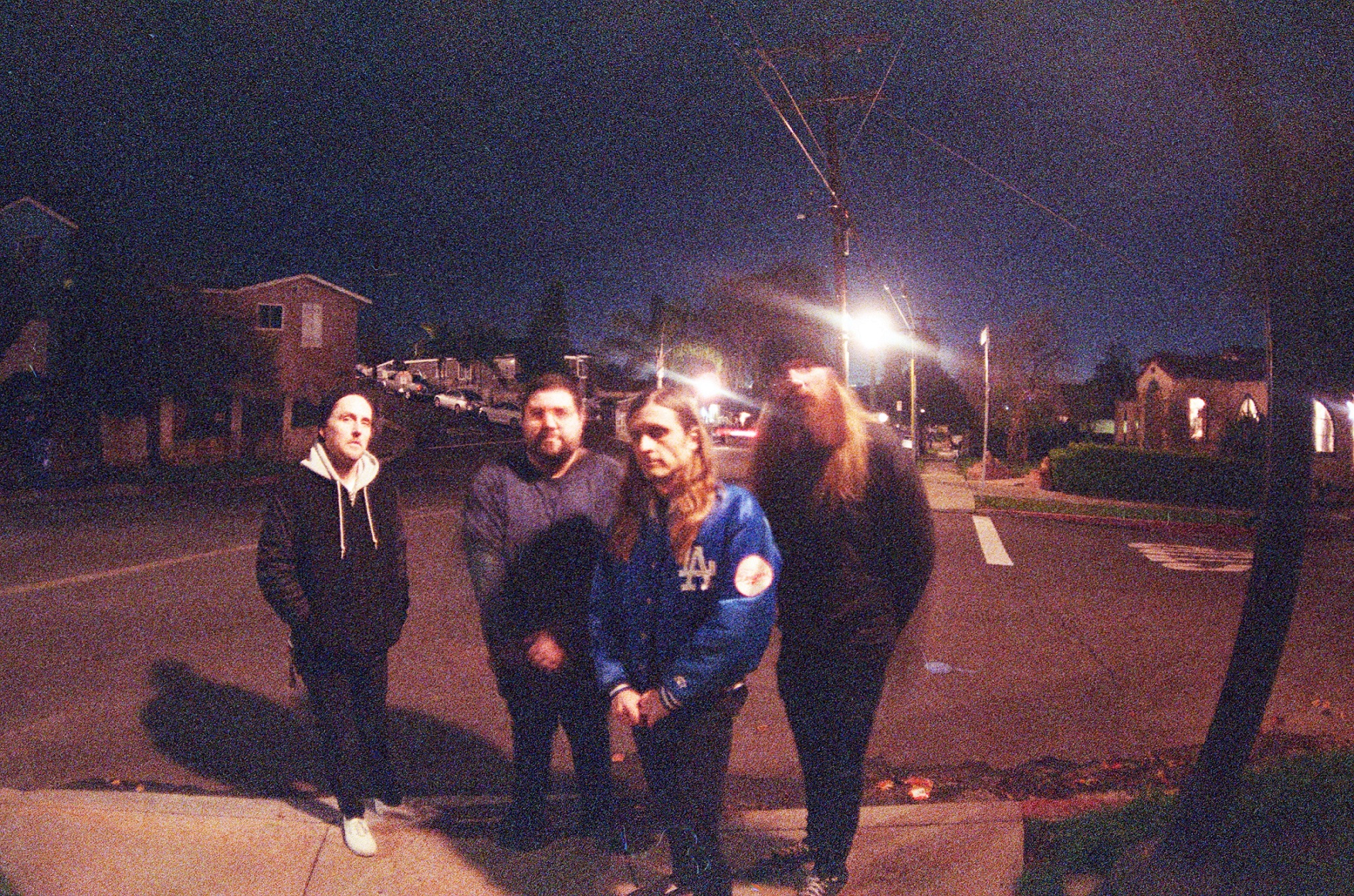 24 March 2023
THE LUNGS have a mantra: "make it visceral," and with their dynamic live performances and string of consistently impeccable releases, this LA-based punk band has been doing just that since early 2016. Driven by the hand-to-mouth grind that they and their fellow Angelenos endure daily, and fueled by the macro volatilities that sparked the anger of so many Americans, The Lungs express their discontent with a surge of infectious post-hardcore dynamism.
The band's new EP Vein (out May 19th via Dune Altar) is their first release since promotion of their sonic megaforce of a debut album, Psychic Tombs, was stifled by the Great Plague.
We're thrilled to present an exclusive premier of the band's hilariously caustic new music video for the EP's opening track "Sacred Stains." The video a minute-long blast of seething and sardonic contempt for evangelism and the hucksters who get filthy rich peddling promises of miracles never delivered.
"'Sacred Stains' is a quick blast on the dichotomy of the belief of God's plan v. Satan's hand. Is a brain tumor part of God's scheme? Does Satan wave his claw and impart metastases? Or is it all just inconsequential — insignificant in any way. And then you die." – Billy Goldstein (bass/vocals)
Dune Altar
Website
Instagram
Facebook