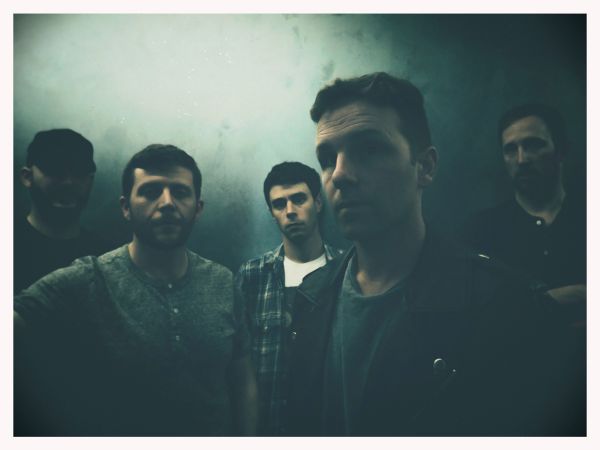 22 November 2017
The Racer; Photo courtesy of The Racer
The Racer, an independent band from Monroe, NY consisting of Pete Marotta (vocals, keys), Mike Esserman (guitar, keys), Steve Kondracki (guitar, keys), Eric Sosler (bass, keys), and Mike Perri (drums, percussion), has been undergoing a transformation from rock to alternative to indie and experimental over their last three releases. The traditionally album-focused band has shifted gears of late, and expects to continuously release a slew of self-produced singles directly to fans for the foreseeable future.
The Big Takeover premieres the band's stunning new video for "Spiral Staircase". The footage in this video was captured entirely by band members using iPhones. The resultant clips were then edited by the band into a number of different cuts and displayed on a selection of iPhone and iPad models.
The ensuing video collage is enthralling and meditative; the seemingly random, flickering displays and snatches of lyric text combine to draw the viewer in deep to the track's gentle and insistent arrangement.
NY fans can catch The Racer performing with J.Roddy Walston & The Business, + Arkells at the WRRV Holiday Hangover in Poughkeepsie on 11/30! Tix available here .
Bandcamp
Facebook
Twitter
Instagram
Spotify