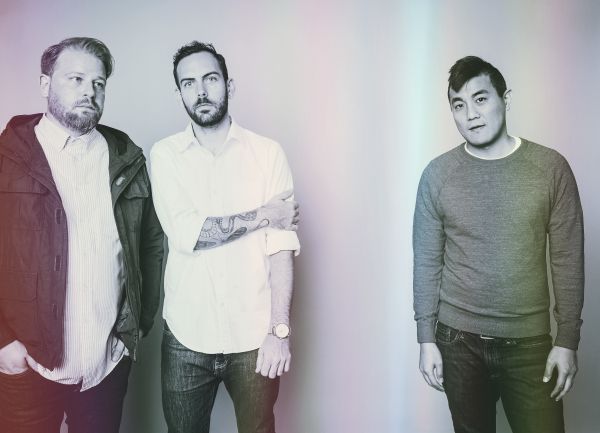 19 January 2017
Letting Up Despite Great Faults; Photo Credit: Ali Copeland
The Big Takeover presents the video premiere of "Starlet" by Letting Up Despite Great Faults from their upcoming EP Alexander Devotion – out February 10th on Shelflife Records in the U.S. and Heist or Hit in the U.K.
Over the last few years, Letting Up Despite Great Faults have maintained a niche as exponents of dream-pop at its most bittersweet. The meticulous drum beats and catchy guitars – the sound for which the band are known – are all present on this new EP.
The band have previously been compared to M83 and The Postal Service. There are hints of '80s nostalgia on this EP, but there is no question that this band is certainly embracing new sounds. Band member Lee wanted to write a "lively" EP and this is undoubtedly an upbeat release.
The band's decision to release an EP rather than an album is explained by Lee, "With an EP, there's a little more of an experimental feeling, or a freer approach to songwriting. I hadn't written anything in maybe a year so I felt like there was a lot of rust to shake off but also I wanted to push myself to do new things. I think an EP was a great mindset for me to explore who I needed to be."
The band formed in L.A. but now resides in Austin, Texas. In the coming months they will play SXSW 2017 and they are planning a tour of the U.S, Japan, and Europe.
Official Site
Facebook
Instagram