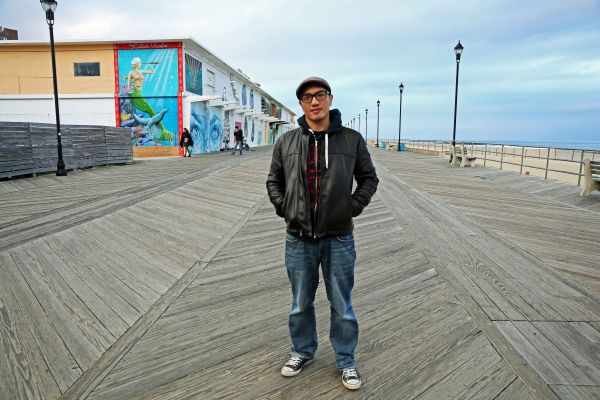 21 February 2018
Enrico Fernando of Red Black Red; Photo Credit: Angela Fernando
Resettlement is the sophomore effort from New Jersey's Red Black Red. Today, The Big Takeover premieres the video for new single "The Scientist" and it's intense. It begins in a bizarre Donkey Kong meets Escape From New York -type video game. And it only gets wilder from there.
The force behind the video is RBR frontman Enrico Fernando. About the creative process, Fernando says, "The underlying artwork is sourced from a variety of sources, mostly stock art sites and a little bit from a friend, Mike Shoykhet, who also designed Resettlement's album cover."
He continues, "The rest (animation and direction) was done by me. In terms of style, I like to think of the videos as paintings in motion – with a big emphasis on motion. There is a lot of movement in the videos — this is on purpose. For better or worse I wanted to create something that moved in a somewhat exaggerated way with the music."
Resettlement will be released March 2nd. Check out his Bandcamp page for more details.
Bandcamp
Facebook
SoundCloud
YouTube
Website