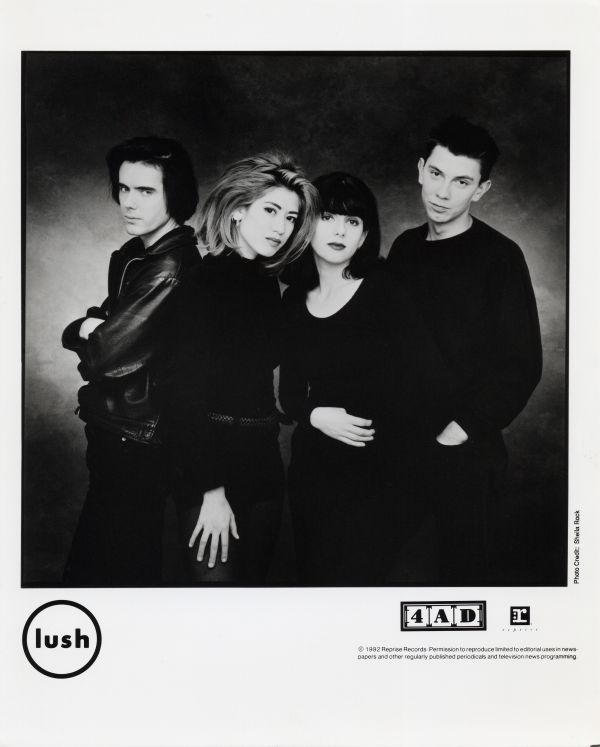 19 May 2020
Another music site I used to contribute to, Delusions of Adequacy, sadly closed its doors in 2019 after a 20-year run. I had published a series called Guide To The Recordings Of…, where I picked a band and went into detail about their discography. I'm re-printing the one I had done on Lush below.
Caveats: I originally wrote up this article in 2008 or thereabouts, and I think the info and descriptions should still be sound. I have updated the Biography a bit to include the latest happenings from the members of Lush. This is not a complete Discography rundown. I did not cover/review/describe Topolino, Chorus / Origami, or most of the Blind Spot EP.
BIOGRAPHY:
Lush was a shoegazer/dream-pop/guitar-pop band that formed in 1988 in London, England and disbanded in 1996. Incredibly, they reunited in 2015 avid fan and critical acclaim, only to split once again in 2016.
Lush's line-up consisted of Miki Berenyi (lead vocalist, guitarist, songwriter), Emma Anderson (backing vocalist, guitarist, songwriter), Chris Acland (drummer), and Steve Rippon (bassist), who left the band in 1991 and was replaced by Phil King (bassist).
Ivo, the head of the record label 4AD, signed Lush in 1989, and the British music press quickly tagged the band with the "shoegazer" label due to their dreamy, chiming, guitar-driven sound. A co-headlining tour with the band Ride did nothing to dispel that notion.
The British music press shined the spotlight on Miki Berenyi, with her self-described "pillar box red" hair, and Emma Anderson, focusing on their gender, when what Miki and Emma wanted was to be recognized for their talents as songwriters and musicians.
Lush released one compilation album of early EPs that kick-started their career, three studio albums, one B-sides/EP compilation album (Topolino; two versions; one released in Japan; one released in Canada), one 'Best Of' retrospective album, one nearly comprehensive box set (titled Chorus on CD and Origami for vinyl), and a slew of EPs, and over the course of their career, their sound evolved from the shoegazer or dream-pop style to the power pop or guitar-pop genre.
Tragically, in October of 1996, drummer Chris Acland, an integral member of the band, committed suicide, and the remaining members felt that they could not continue on as a band for a very long time.
Fast-forward to autumn, 2015, with the surprise and welcome announcement that the surviving members of Lush were reuniting! In 2016 they released their Blind Spot EP on their own label Edemame and went on a lengthy tour circuit of the UK, Europe, and North America.
Unfortunately, the reunion was short-lived and internal contention led to Phil King leaving Lush before their last tour date and the complete break-up of the band that left its members not on speaking terms.
Status of Lush members before their reunion:
Miki disappeared from the music scene for over ten years, but then reappeared, contributing vocals to three tracks on the Seinking Ships album Museum Quality Capture and guesting on "You Still Here?" by punk band Hard Skin (Chris had played in the band).
Emma went on to form the indie pop band Sing-Sing with vocalist Lisa O'Neil and they were active for over a decade, releasing several singles, The Joy Of Sing-Sing (2001), Madame Sing-Sing EP (2004), and Sing-Sing And I (2005), but then called it a day.
Phil played bass guitar in various bands, including the Jesus And Mary Chain.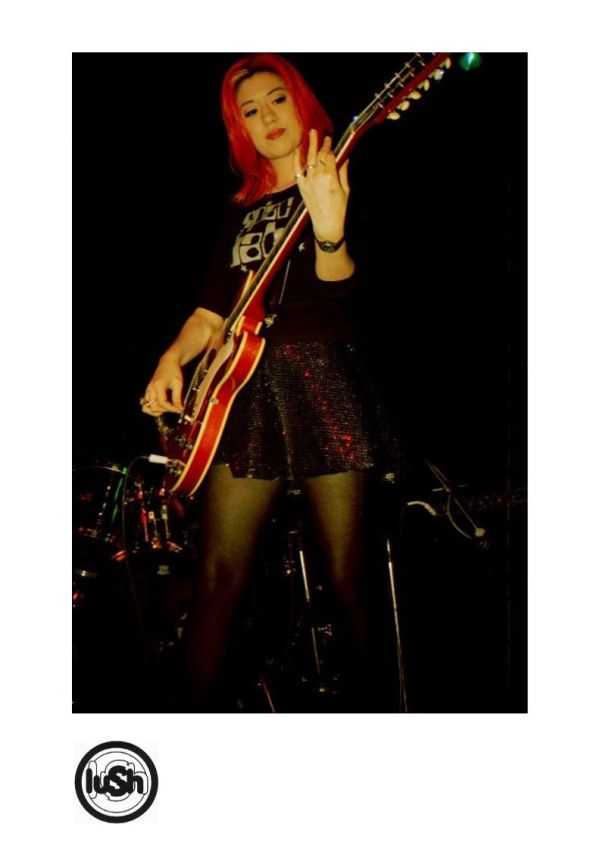 Current status of Lush members:
Miki has returned to the music field with the stellar new indie rock/pop band Piroshka, which includes her life partner Moose (AKA KJ McKillop of Moose), Mick Conroy of Modern English, and Justin Welch of Elastica. The band members vehemently deny they're a 'supergroup,' but they're definitely a super group.'
Piroshka released debut album Brickbat on February 15, 2019 via Bella Union to fan and critical raves. The band is currently working on their second LP. Miki just took part in Tim Burgess' Tim's Twitter Listening Party, spilling details on songs from Lush's Lovelife album.
Emma is not involved in the music field, as far as I can gather from her tweets on Twitter
I'm pretty sure Phil is still in the music field (he's performed live with the Jesus And Mary Chain as tour support), but I can't find him on Facebook anymore, so I won't hazard a guess as to what he's doing.
Keep up with what Miki is doing at her Twitter
And official Piroshka Twitter
And Facebook
And Instagram
Read my interview with the members of Piroshka from December 2018 (as well as my Short Takes interview with them in issue #84 of Big Takeover magazine):
There's an official Lush Facebook, but it's not active anymore.
DISCOGRAPHY: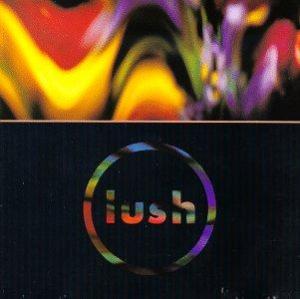 Gala (4AD / Reprise, 1990):
Not exactly a "proper" debut studio album, Gala was the U.S.-release compilation album of Lush's three U.K. EPs, Scar (1989), Mad Love (1990), and Sweetness And Light (1990), and also included an alternate version of their song "Scarlet" and a breezy cover of ABBA's song "Hey Hey Helen". A balance is struck between the shorter, punkier numbers that are sharp and bracing, filled with shifting tempo changes and Miki's bitter vocal delivery that bristles with defiance, and their more luminous, ethereal, but melancholy musings, complete with beguiling harmonizing between Miki and Emma.
Standout tracks include "Sweetness And Light" which encompasses both the rough and the smooth, with its fragile, sky-high harmonies, mid-song mad-dash guitar collision, and vast expanse of melodic sound, the brisk, but smoothly soaring "Breeze", the abrasive guitar-rock "Leaves Me Cold" and "Baby Talk", and "De-Luxe", a rush of sweet vocals, choppy drums, and fiery guitar work that scintillatingly merges start-stop guitar dynamics with vibrant, short-phrase vocal delivery.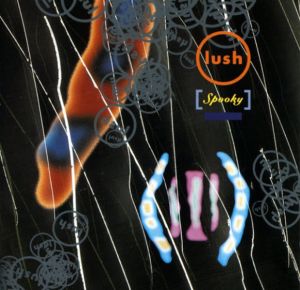 Spooky (4AD / Reprise, 1992):
Critics of Lush's debut studio album say it suffers from the (over)production of Robin Guthrie of the Cocteau Twins. The British music press was quick to deride its gauzy, twinkling, sonic gift-wrap, with Miki and Emma's vocals (and lyrics) buried in the mix. But there's no denying the underlying song structures and vocal harmonies, however, and there is much to admire on the album, from the heightened, sustained sonics of opener "Stray" to the seamlessly flowing allure of "Nothing Natural", where Miki and Emma's vocals harmonize and intertwine, riding high on a surging bass line, to the ebb and flow pull of "Ocean" to the compactly crafted "For Love, with its stratospheric, yet tinged with regret, vocal acrobatics and chiming guitars to the delightful exhilaration of aero-guitar power and propulsive drums on the aptly-named "Superblast!".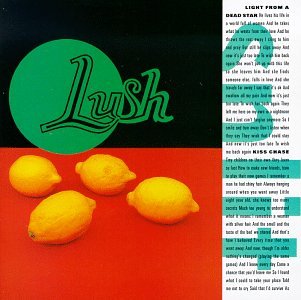 Split (4AD / Reprise, 1994):
This album may not have done that well in sales or in the charts, but it had a more cohesive sound and vision, showing the band in concept-album mode, with similarly constructed opening and closing songs that bookend a range of textures and moods, from the first few fast-paced numbers to a handful of slow-burners (some which shimmer and sizzle, like the layered, siren-like vocal pull of "Undertow", and some that glimmer then fizzle), one taut, tense experimentation titled "The Invisible Man", and a slightly re-worked version, replete with spine-tingling guitar riff, of their shoegazer epic "Starlust" (found in more wavering form on the For Love EP, along with a cover of Wire's "Outdoor Miner").
The band made inroads toward mainstream acceptance with its power-pop number "Hypocrite", a punchy, tightly-structured, guitar-driven whirlwind with Miki bluntly exclaiming her lyrics, a far cry from the sweet, delicate, lofty vocals found on Lush's debut album.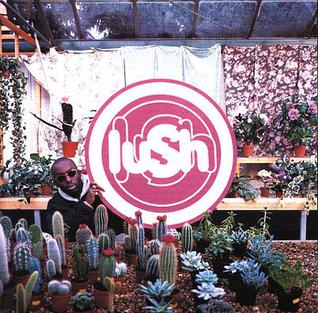 Lovelife (4AD / Reprise, 1996):
The band's breakthrough album proved to be their last, and it took the band in a different direction musically. Several songs adhered to a stripped-down, guitar-pop format, heavy on verse, chorus, verse structure, and featured Miki singing in a straightforward and lower register with a pronounced British accent. Certain songs were deemed accessible by the music mainstream and Lush attained more recognition and airplay than at any time in their career, with the spiky attitude of "Ladykillers" and the sweepingly carefree "Single Girl" finding success on the charts in the U.K..
Lovelife has been categorized as a "Brit-pop" album, and well, yes, Lush is a British band, and they play guitar-pop (to guitar-rock) songs, but this genre tag denies the variety of tunes to be found here, from the haughtily viperous, sing-talking exchange between Miki and guest vocalist Jarvis Cocker on the jaunty duet "Ciao!", to the guitar-rock of "Heavenly Nobodies" and "Runaway", the sugary silliness of "500 (Shake Baby Shake)" (if you didn't know the lyrics were about mooning over the Fiat 500 car, it would all be a bit risqué), a slightly reworked version of their older song "The Childcatcher", and the stately downer epic "Desire Lines".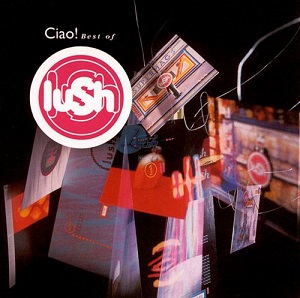 Ciao! Best Of Lush (4AD, 2001):
A retrospective album released by 4AD, with involvement from the remaining members of the band, this serves as an introduction to Lush, with an almost equal sampling from all four main albums, with four songs representing each album, with the exception of five songs from Split, and the unusual, but welcome inclusion of the slowly-unfolding "Love At First Sight", a subdued, but compelling (with attenuated instrumentation and vocals) cover of a song by The Gist, which originally appeared on the Hypocrite EP.
The album kicks off with "Ladykillers", "Single Girl", and "Ciao!" in quick succession, showcasing the band's more recent power-pop songs, then works its way back, chronologically rewinding the timeline back to their nascency. This reverse evolution may dismay or confuse the long-time fan, but as an introduction for a first-time listener, this front-loading of radio-friendly, pop-format songs may engage the listener more swiftly.
Endless debates among Lush fans have sprung up about what favorite songs should have been included on the retrospective. My picks would be "Downer" and "Bitter" from Gala, "Superblast!", "Stray", and "Ocean" from Spooky, "Starlust", "Undertow", and "Kiss Chase" from Split, and "The Childcatcher" and "Heavenly Nobodies" from Lovelife.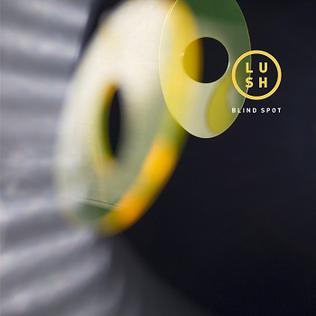 Blind Spot EP (Edamame, 2016):
Here's a review of the single "Out Of Control" from the EP that I wrote up in 2016 for Delusions of Adequacy. I go into shoegaze music and Lush's return after such a long absence as well:
Lush – "Out Of Control"
The band Lush is considered one of the originators of the guitar-driven 'shoegaze' musical genre, so-named by the U.K. music press in the early 1990s because many a guitarist was seen staring down at the FX pedals during performances. The term 'shoegaze' was a diss at the time, but it has since climbed ever upward in esteem.
Shoegaze is now considered an admirable style to emulate and over the years a plethora of newbies has risen that are inspired by bands like Lush, My Bloody Valentine, Slowdive, and Secret Shine.
There's nothing like the original, however, and the aforementioned acts returned to the fore with new material and/or tours – but for a long while Lush was the rare exception.
Lush broke up in the mid-'90s after the devastating death of drummer Chris Acland and, until last year [2015], it looked like Lush would be left out of the ongoing shoegaze reunion. Over time, however, everything became aligned to the point where a reformation could take place. Founding members Miki Berenyi and Emma Anderson, along with bassist Phil King, have decided it's now or never for coming back as Lush. They enlisted the talents of Justin Welch (ex-Elastica) on drums and announced the return of Lush in the fall of 2015.
Lush was never actually just a shoegaze band, but continued to change over the release of its 4 main albums (Gala (a compilation of early EPs), Spooky, Split, and_ Lovelife_), moving in general from a sharply punky or ephemeral sound to full-on dream-pop, and finally to catchy indie pop.
Lush's new tune "Out Of Control" premiered on Steve Lamacq's show on BBC Radio 6 Music and also bowed in video form. It's one of 4 original songs that comprise the Blind Spot EP, due around mid-April on the band's own Edamame record label. The other songs are titled "Lost Boy," "Burnham Beaches," and "Rosebud".
"Out Of Control" shows the band in a dreamily pensive mood, with Miki singing in a soft tone that is both forlorn and hopeful amid chiming guitar strum rife with intriguing key changes as of yore, gentle drum beats and cymbal crash, and a floating synth line that increases in intensity toward the end of the song.
The lyrics are dead-on and compelling, as usual, with Miki bittersweetly sighing "I feel like I'm falling / The future is calling / Out of control / 'cause you're in such a rush." "Out Of Control" may take its time, and the same can be said for Lush's return, but it makes a sonically spellbinding and lyrically insightful impact. Welcome back, Lush!