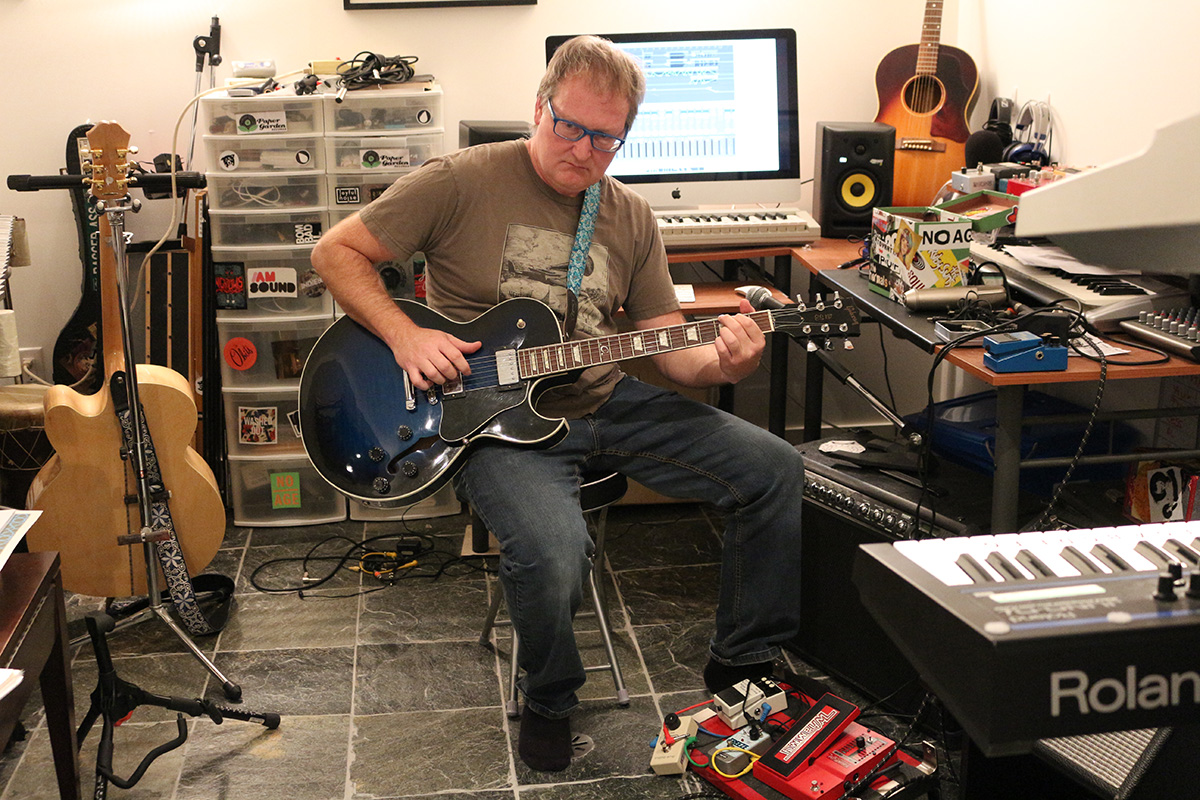 29 January 2020
Photo: Ron Evans
So ya wanna be a Rock 'n' Roll star? Get yer picture on the cover of the Rolling Stone? Throw one of yer Grammys at Kanye? For Green Palm Radiation, that'd probably be a hard no.
Green Palm Radiation is Guelph, Ontario, resident Jay Newberry. On Monday April 30, 1984, a then fifteen-year old Jay passed through the turnstiles of Toronto's ye olde Maple Leaf Gardens to watch a show by quaint London musicians The Clash. Not too bad for the start of a nearly-half century musical journey.
Son of recording engineer David Newberry and 1960s Canadian country music & television star Jean Hames, Jay grew up in Toronto before moving to Guelph for university studies. Now on the cusp of turning 50, Jay has released over the past twelve years two albums – 2008's self-titled debut and 2019's For Fear, along with 2012 EPs Son Of Volare and Underneath The Rage and instrumental/experimental disc Century Revisited. Except for outside human help on a few tracks, Jay is a DIY studio multi-instrumentalist, experimenting and augmenting sounds and beats with home-recording
tech for nearly twenty years.
A big fan of Shoegaze (esp. Swervedriver, Ride, Lush, Slowdive, My Bloody Valentine), Jay describes his music as eclectic, fuzzy pop songs, with rich instrumentation – lots of experimentation but not too over-the-top technically. Think straight-ahead guitar rock interplaying with layers of keyboard, with drum loops conducting the music ashore.
So…where to go from here?
Wish list items: recognition that the music is good; work on marketing the music and affiliated web content; get signed to a label. Release new music. Focus on making good music, 'cuz good music makes for good listeners. And as for being a Rock 'n' Roll star, well, Kanye is safe. For now.
Visit Bandcamp to check out current and upcoming releases by Green Palm Radiation.