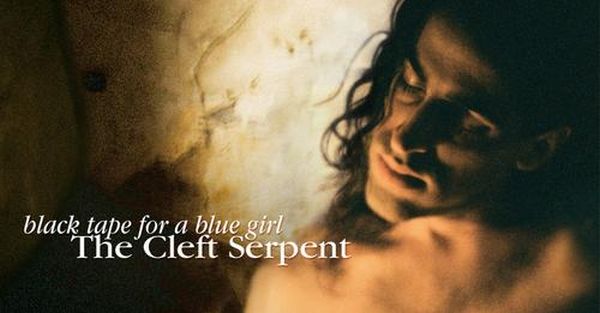 25 July 2021
Sam Rosenthal, the owner of renowned Projekt Records (founded in 1986!), a darkwave pioneer, and mastermind of the long-running electronic/Gothic/darkwave/ambient outfit Black Tape For A Blue Girl, has announced the (hopefully) upcoming release of the project's new (and 13th!) album The Cleft Serpent.
Along with this exciting news comes his heartfelt request to help fund the making of the album via Kickstarter.
There are only a few days (four at the moment!) left to join in supporting the creation of The Cleft Serpent, so anything you can do to aid in Rosenthal reaching the Kickstarter crowdfunding campaign goal is extremely appreciated.
The full length is being manufactured in 5 different formats: LP, 2CD, cassette, MiniDisc, and digital.
You can commit to purchase the record and various perks via Kickstarter, and/or help spread the word about the campaign and record by using the hashtag #TheCleftSerpent.
Rosenthal comments, "I'm so happy with our new album. The music and story excites me… [and] I enjoy this time during the crowdfunding campaign. I get out of my introspective space and interact with people from around the world… I like… knowing how my music intersects with your lives."
BLFABG fan Jeffrey generously wrote up a beautiful description of the album. Here's an excerpt from his impassioned review:
"The Cleft Serpent is an elegant, heartfelt and tragic torch song to humanity. The eight neoclassical tracks evoke a sense of worldly entanglement, taking the listener through a series of interconnected pieces charged with emotional honesty. It's a dark and beautiful work from Black Tape For A Blue Girl."
At Kickstarter The Cleft Serpent is described as such: "New album of lush, dark & sensual string-hued Neo-Classicism. Sam joined by Jon DeRosa's vocals & Henrik Meierkord's mournful strings."
Website
Facebook
Twitter
Instagram
YouTube
Sam Rosenthal's Twitter
Spotify