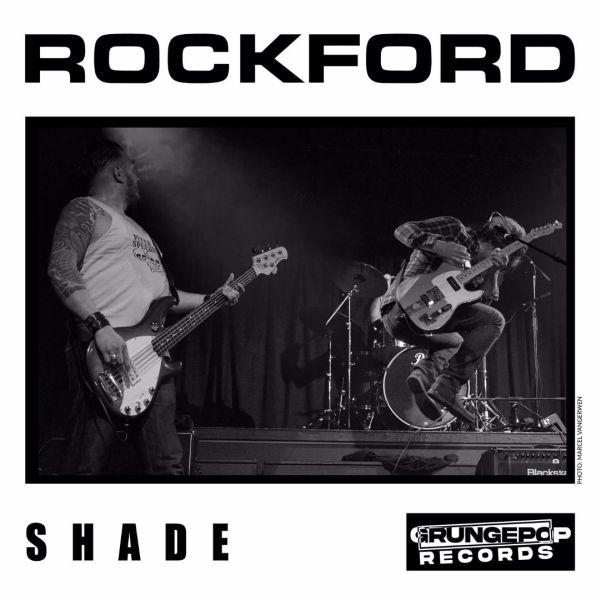 28 July 2021
Rockford – Photo Credit: Marcel Van Gerwen
Dutch stoner rock/grunge outfit Rockford has released today their debut single "Shade" today, as well as its accompanying music video.
Rockford is everything a rock band should be. Borrowing heavily from Seattle grunge legends Soundgarden, Pearl Jam, and Alice In Chains, this three-piece from the rainy and damp lowlands town of Klundert, Netherlands is a step forward for heavy, grinding, slow-riffing detuned stoner rock that's that also incorporates The Beatles-like pop tunefulness. One listen to their songs and you'll be singing their lyrics unknowingly.
Named after singer/guitarist Niels Schmitz' birthplace in the USA, Rockford recorded their forthcoming debut album Broken Records all on analog tape with Patrick Delabie at his legendary Recording Studio 195 in Wernhout, Netherlands.
Broken Records will be released via Grunge Pop Records later this year.
Schmitz offers some some details about the new song, relating, ""Shade" originated spontaneously in the rehearsal studio. I had a riff laying around for six years, the instrumental part in the middle of the song, but never found any use for it. When we started jamming on a open-D chord I found good use for that piece."
"So it's funny and strange how you can incorporate an old piece of music into something new. Right of the bat is was one of our favorite songs and that's why it it is our first release. The song is about how one person can make a big difference in your life, and makes you see things another way."
Website
Instagram
Facebook
Spotify
Grunge Pop Records are bringing music lovers who miss the Seattle grunge sound of the late '80s and early '90s, modern bands that have that new grunge noise: loud, distorted, underground rock.