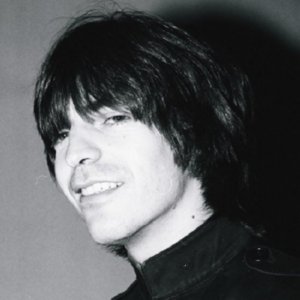 4 January 2016
"I never wanted to sit down and write a memoir but after I got surgery I was told I would have extra time to do one," laughed Deadbeat Poets bassist and songwriter Frank Secich.
Circumstantial Evidence chronicles his extensive rock n' roll career with a strong focus on the height of America's garage rock explosion ignited by The Beatles epic appearance on Ed Sullivan. For Secich, the experience captivated him and he declared that music would forever remain a way of life. Growing up in working class Pennsylvania, Secich pens a tale of criminal hijinx and late night concerts with sincerity and appreciation devoid of grandeur. His transition from fan to musician began much like any teenager, working to purchase instruments or nicking them to ultimately carve his name in the burgeoning rock n' roll subculture.
"It really became our culture and suddenly every day there was something exciting and new. You could turn on the radio and there would be great songs and a lot of local shows and dances with a lot of really great groups," exclaimed Secich.
Secich is best known for his collaboration with infamous singer Stiv Bators during their tenure on Bomp! Records, which focused on the raucous energy and melody of '60's garage rock. Secich created some truly memorable tracks with the former Dead Boys front man.
"Stiv and I first started writing together in 1978. He would visit me for Christmas and I remember how good our voices would blend together. He suggested the song It's Cold Outside and we recorded that in Cleveland. Stiv took it with him to LA and played it for Greg Shaw (Bomp owner and renown garage rock taste maker) who went nuts for it," recalled Secich.
He added, "Stiv was very talented and at times he really doesn't get the credit he deserves. He was a really good singer and people don't realize that. He could pull off Tony Bennett and was a terrific songwriter when he wasn't lazy," laughed Secich.
At the beginning of their collaboration, Secich was already a seasoned veteran, having played an average of 300 days a year with his former group, Blue Ash. Earning the status of cult favorites the group inked a deal with Mercury Records but was dropped in 1974 due to not selling enough records, or whatever excuse the suits manufactured.
"They were initially impressed with our groundswell of support and today, I'm really flattered for us to be included with some of the first so-called power pop bands. We had a great niche of fans even though we never became stars. Overall, I loved our experience at Mercury and I have no regrets," stated Secich.
Circumstantial Evidence is peppered with America's love affair with all things rock n' roll; fashion to rebellion. Throughout the book, Secich conveys enough excitement to make readers feel The British Invasion just occurred and every teen was on the way to the local record shop. Secich stated there was the predictable push back from the older generation but readers are left believing the power of The British Invasion and America's garage rock explosion proved too strong to crumble under the weight of any kind of authority.
"Looking back, I can't ever remember when so many people were involved with bands. If you weren't in college, and school was very expensive then for a lot of people, you played in a band. The neighborhood I grew up in, there were so many bands in such a small radius and competition was fierce," he said.
What was fierce during his partnership with Bators was the backlash the former Punk singer faced once he hit the road with Secich in promotion of their 1979 Bomp! debut, It's Cold Outside. Fans would scream for Dead Boys songs and according to Secich seemed shocked when Bators responded with garage pop melodies and harmonies, sharply contrasting from the aggressive anthems he was known for.
"Man, we had so much fun! First off, the labels had a lot of money back then and contrary to what some people thought, Dead Boys had earned some pretty big advances. When Stiv went to Bomp! fans reacted the same way when Bob Dylan went electric, it was hard for them to handle. Greg was a huge supporter and very generous with the checkbook and always worked to help us out," said Secich.
Bators and Secich embarked on a memorable rock n' roll journey, crossing paths with the likes of Dick Van Dyke, John McEnroe, and even Yoko Ono. Los Angeles proved to be the never-ending 'Hollywood Forever' tale, and the group undeniably made an impact. The duo made a formidable songwriting force, crafting authentic rock n' roll tracks paying homage to yesteryear while updating the sound with strong production and great live performances. Disconnected was released in '80 and began earning widespread airplay and positive reviews. By that time, Secich accompanied Bators on several promotional tours, complete with the singer's legendary antics such as car surfing, equipment trashing and now legendary pranks that made him one of rock's most memorable characters.
"We were really into promotion; in-store gigs, radio interviews. Whatever it was, we were there. Stiv is always portrayed as this snotty, hardcore guy but he was actually very considerate and always friendly to his fans; never forgot any of their names," recalled Secich.
The small town rockers were seemingly making impressions in all the right places. Despite setting off fireworks inside a recording studio and partying at every Los Angeles club on a nightly basis, Bators and company possessed enough creative drive to keep penning quality songs for Bomp! Records but it was Bators' ambition that contributed to the group's untimely demise.
"He had his other group, The Wanderers going in '81 and he wanted both bands going at the same time but nobody wanted that. The Wanderers had eventually fizzled out and Stiv was in England with former Damned guitarist Brian James, with whom he formed Lords Of The New Church. Stiv had wrote to me and asked me if I wanted to play second guitar," said Secich.
Secich declined the offer due to not wanting to disrupt his family life with a move to the UK. He partnered with former Dead Boys guitarist Jimmy Zero in '81 and together became the foundation of Club Wow, a power pop band from Cleveland with the goal of earning a major label contract. Secich adhered to the rigorous schedule of 8-hour practices, held 3 times a week.
"I loved every minute of it. We only played out only once a month but did open for national acts like Meatloaf or when the Lords came to Cleveland. In 1985 we did a national showcase in New York City but still couldn't get a deal so after 3 years the band just fell apart. I thought Club Wow was a really good band. The only thing I would have done differently was come up with a better name," laughed Secich.
Australia's Zero Hour Records will be releasing a Club Wow retrospective album titled Nowhere Fast.
Secich proved to be a versatile songwriter but his career came to an abrupt end in 1990. All rock n' roll tales are ripe with loss and tragic endings and the loss of two longtime friends proved too much for Secich. He embarked on a self-imposed exile, hanging it up once learning Stiv Bators passed in Paris due to an automobile accident and the suicide of childhood friend Mark 'Beaver' Warner. Bators was struck by an automobile while walking and died in his sleep after refusing to seek medical attention. Secich reflected on those troubling times and spoke at length why he ceased playing.
"I just voluntarily walked away from it all for 13 years. I had a three- year- old son, Jacob and chose to spend time with him, watch him grow up. It was a good decision because I had spent 24 years as a professional musician and I was burnt out. I became a little league coach and hockey coach for my son, Jake. I never missed a game. Then one day in 2003 I picked up my old '66 Gibson guitar and for the first time in 13 years I started playing. I came up with this really cool riff but thought 'Shit, now I have to write this thing'," laughed Secich.
The result became The Stiv Bators Ghost Tour. With a renewed creative spirit, Secich returned to rock n' roll and formed Deadbeat Poets in 2006. The group featured all of power pop's and garage rock's hallmarks and with a more relaxed approach, Secich finally began gigging again.
"Our primary goal was to just have fun and record anything we felt like," stated Secich.
The death of Bomp! owner Greg Shaw in 2004 offered Deadbeat Poets a chance to showcase songs in Shaw's name for a tribute compilation. Label owner Suzy Shaw reached out to Secich and asked if he could recruit some Ohio rockers to complete the record's lineup. The compilation's premise was to have bands do covers that reminded them of Greg's passion and vision for Bomp! Secich chose Him Or Me by Paul Revere & The Raiders.
"I got together Pete and John from The Infidels, Dave Swanson from Rainy Day Saints, David 'Quinton' Steinberg and George Cabaniss from Stiv's Disconnected band, Jimmy Zero, and finally Billy Sullivan and Bill Bartolin from Blue Ash. I thought it all sounded good and decided if I were to record more songs those would be the guys I would use," said Secich.
He had worked to track down friend Terry Hartman, but like Secich he had left rock n' roll for a period of time despite Secich declaring, "Terry is one of the greatest songwriters to come out of Ohio but few people knew of him."
His efforts paid off and with the final member recruited Deadbeat Poets cut some demos and Secich sent them off to Patrick Boissel at Alive Records.
"He really liked them but said it wasn't the kind of thing his label was doing. He gave a lead to a Japanese label called Vivid Sounds that he thought would love it. I then sent MP3's of all these songs to Haruko Shiozawa at Vivid Sound Records in Japan and 12 hours later I was offered a recording contract," said Secich.
Deadbeat Poets debuted with 2007's Notes From The Underground and their seventh record, Strange Tales From The Hussman Building will be released this year.
Secich is unique due to escaping rock n' roll's cliché of self-destruction. What's notable about his songwriting in Deadbeat Poets is how fresh the records sound despite his extensive time away from music. His memoir never intended to be a collection of stars used to promote his personal career but more as a testament to how rock n' roll impacted his daily life.
"I still love everything about it. I guess quitting for awhile helped me get even more excited about music.I consider myself very lucky to be able to still write and I feel very free and more creative now than I have ever been. I'm going to ride it as long as I can," laughed Secich.