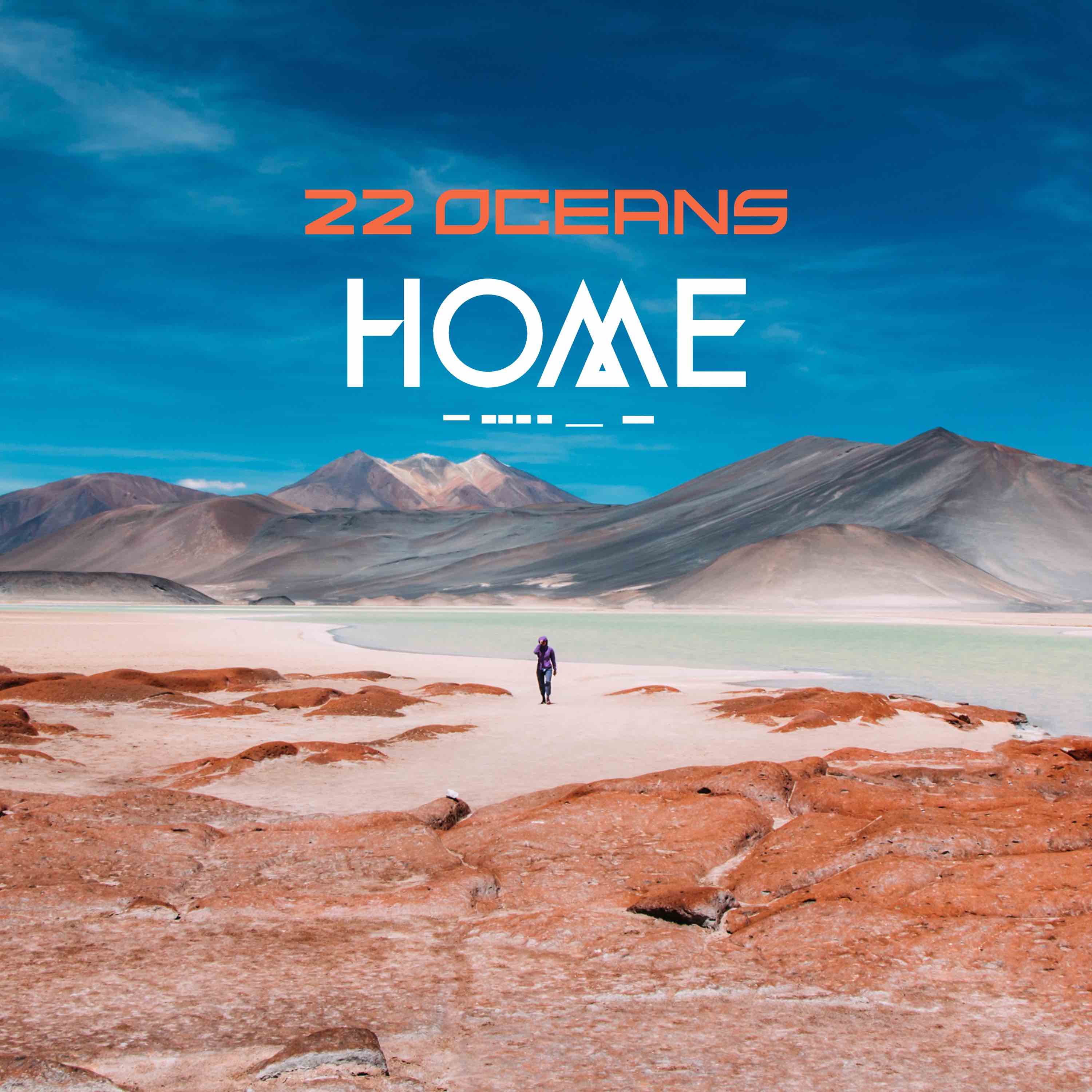 2 March 2022
"Home" is one of those songs which barely exists yet somehow immerses and overwhelms the listener. But then the best dream-pop has always had the ability to do that, to use grace rather than groove, the employ deftness and delicacy to make itself heard rather than the more obvious and more bombastic traits of its older, mainstream pop sibling.
Originally a solo project for Mike Guy, 22 Oceans has expanded to a trio with the arrival of twin sisters Carys and Keeley Hughes whose gorgeous vocals weave and wander through the already lush, ambient electronica of the music.
"The song "Home" was inspired by ideas about returning to the comfort of your home, which doesn't necessarily have to be a place, but rather the people who have made a large impact on your life," says Mike Guy.
"The song is rooted in the feeling of happiness you feel when thinking about the memories you've made with people you enjoy spending time with. It is a reflection of how we are always connected to those we love, no matter how much time may have passed."
It's a song built from ethereal harmonies which ebb and flow over an ambient electronic landscape but if there is one instrument that seems to be the most impactful, it is an unexpected one. Space. It is the spaces between the fading out of one note and the arrival of another that allows atmospheres to pool and percolate, it is the drifting away of one vocal line before the next is ushered in that builds gentle anticipation and it is this space that allows all of the minimalist musical threads to breath and do their job so effectively.
With a new EP just out, now is the perfect time to embrace 22 Oceans beautiful sound and "Home" is exactly the place to start.