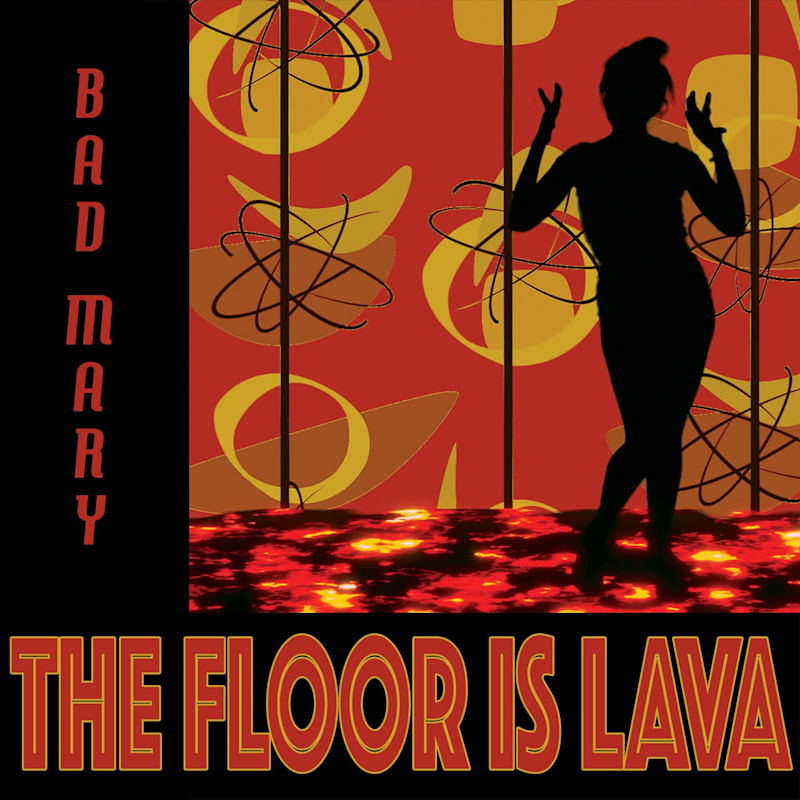 31 May 2022
We know that Bad Mary likes to have fun in their music-making, from their tongue in cheek tunes to raucous covers of classic hits. Here, they have taken an innocent, child's game and turned it into a not so serious yet seriously hot rock groover.
"The Floor is Lava", a game where people have to move around a room without touching the floor because the floor is …you guessed it…made of lava, is the most innocent of pastimes and different takes on such tunes have been made to accompany such fun time sessions for the younger element. But this is the first time, that I'm aware of at least, that such subject matter has been turned into a full-blown rock anthem.
But if "The Floor Is Lava" is not your typical song, then Bad Mary is far from being your typical band. Vocalist Amanda Mac and her bass-playing husband Mike Staub are joined by Amanda's dad Bill Mac on drums and her professor David Henderson on guitar. And the noise that they make is the sultry sound of low-slung, seventies garage rock 'n' roll shot through with more pop aware, infectiousness. You can hear echoes of classic bands of the era such as Blondie and The Ramones to more modern purveyors of trash thrash and glorious groove such as The Dollyrots. But Bad Mary are nothing if not their own people.
And as videos go, you would be hard pushed to find one as fun and full of life, raucous and irreverent as this doing the rounds. Believe me, I've looked.