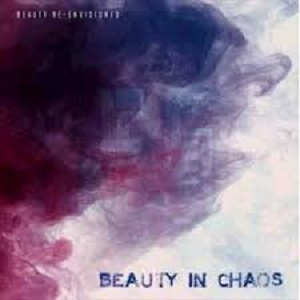 21 June 2019
Michael Ciravolo, the prodigal son of New Orleans returns with his extended family project. Under the banner Beauty In Chaos, Michael, and a list of heavyweight talent released an album of groundbreaking depth in September of last year. Finding Beauty In Chaos is a mesmerizing recording, containing songs which capture the spirit of modern, alternative rock perfectly. Fearlessly adding an injection of varied genres into the mix to create a unique and exciting experience. Now, almost ten months later, Beauty In Chaos release a follow up album, Beauty Re-Envisioned, it's best to buckle in because this release is awe inspiring.
To nail it down early, what this release is takes a few short sentences. Yes, Michael Ciravolo is the curator of the project Beauty In Chaos, on the debut album there was a huge wave of talent introduced to add their own touches to the sound and songwriting. But what Michael did, in reality is special, a case of letting the individual artists breathe, be themselves and do what they do best. On Beauty Re-Envisioned he has gone one step further and given the album over to these artists, producers and even some DJ's to remix. Again, not controlling the individual artists in any which way, the opposite in fact, and that is a remarkable quality for someone who strives for perfection.
A lot of the aforementioned cast/family from the original album returns, the talent of famed producer Michael Rozon, Wayne Hussey (The Mission), Simon Gallup (The Cure), Robin Zander (Cheap Trick), dUg Pinnick (Kings X), ICE-T, Michael Anthony (ex-*Van Halen*), Ashton Nyte (The Awakening), Evi Vine and the delightful Tish Ciravolo, wife of Michael. With Beauty Re-Envisioned though we have added hired guns in acclaimed producer Tim Palmer, Ozzy Osbourne's right hand man Zakk Wylde, Kevin Haskins (Bauhaus, Love & Rockets), Paul Wiley (Marilyn Manson), Danny Lohner (Nine Inch Nails, Marilyn Manson), and Rolan Bolan (Son of Marc), who joins Wayne Hussey for a rendition of T-Rex's "20th Century Boy".
That camaraderie oozes within every inch of this release, both cinematic and musically dramatic.A showcase of tenderness versus acts of war separates the themes within Beauty Re-Envisioned, as it erupts menacingly, with Al Jourgensen (Ministry) hammering into a sonic rendition of "20th Century Boy". It then pulls back to the display a sound hinged in the eighties with "Man Of Faith (Preacher Man Mix)" featuring Wayne Hussey and Simon Gallup, a joyous theme of self discovery, Gallup's bass run high in the mix, reminiscent of New Order. Honing the sound further with the acoustic and atmospheric "Look Up". The track a showcase of the exalted talent of Tish Ciravolo, her vocals float on an ocean of acoustics before being injected with an electronic-density that is sublime courtesy of Ummagma, adding an urgency to the track.
The sound gets flipped on its head again with "'Un-Natural Disaster (Collide Mix)" this is the track which gained attention through its launch in Rolling Stone Magazine a few months back. Featuring the original players of dUg Pinnick and Ice T, now the added flames of Zakk Wylde's fretboard is introduced, given a texture and that extra fire to the already outstanding track. With a swift soulful turn, Ashton Nyte brings an edge of reflection with an intense, acoustic version of "Storm" (Featured Below). The present high-priestess of gothic-tenderness Evi Vine returns with the haunting "I Will Follow (Cotton Socks Mix)", now dragging her own personal ether within proceedings, with an emotion that wrenches your heart into a new shape of sorrow. Further into the album is the "IVaD Mix" which adds more synthesized sounds to the tracks dynamics, highlighting the chorus in a transcended uplift of sound. Whereas Finding Beauty In Chaos stripped back on synthesizers and ambient noise, Re-Envisioned instead, opens the door and invites them in. Whilst it is experimental at its core the basis and foundations are still intact.
What is one of the most curious inclusions on the album is Rolan Bolan recreating the vocals on his late father's track,"20th Century Boy". Unlike Al's version, which whipped the album open, this version is closer to the original, a fun and frolicking Glam-Rock affair. It is amazing how much of his fathers vocal qualities Rolan possesses, this is one of the many highlights and unexpected pleasures to experience. Similar to "Drifting Away (High Water Mix)" featuring Robin Zander and Michael Anthony is a million miles away from what you might expect. It is a goth-tinged, staggering monster which twists and turns through a remarkable adventure of emotive sounds creating a track which is both energetic and highly impressive.
In summary this a remarkable journey, which will no doubt give you the overwhelming impression, that it doesn't simply end here. The egoless basis for producing high quality material such as this is lacking in the mainstream sector. Michael Ciravolo, the guitarist who rose to fame with alternative acts such as Human Drama and Gene Loves Jezebel has really thrown the gauntlet down in an unselfish display of musical perfection.
TRACK LIST
1. 20th Century Boy ft. Al Jourgensen (MGT Rmx)
2. Man of Faith ft. Wayne Hussey and Simon Gallup (Preacher Man Mix)
3. Look Up ft. Tish Ciravolo (Ummagma Mix)
4. 'Un-Natural Disaster' ft. dUg Pinnick, Zakk Wylde and Ice-T (Collide Mix)
5. Storm ft. Ashton Nyte (Acoustic Version)
6. I Will Follow You ft. Evi Vine (Cotton Socks Mix)
7. Drifting Away ft. Robin Zander and Michael Anthony (High Water Mix)
8. Man of Faith ft. Wayne Hussey and Simon Gallup (Kitty Lectro Mix)
9. The Long Goodbye (Au Revoir) ft. Wayne Hussey
10. I Will Follow You ft. Evi Vine (IVaD Mix)
11. Storm ft. Ashton Nyte (Vampyre Mix)
12. 20th Century Boy ft. Rolan Bolan and Wayne Hussey
13. I Will Follow You ft. Evi Vine (Eclipse Mix)
14. Finding Beauty in Chaos ft. Ashton Nyte (Fall & Sway Mix)
Note; A further 11 tracks are available to download on purchase via the website.
For all things relating to Beauty In Chaos and Beauty Re-Envisioned go to;
Website
Facebook
Bandcamp
Un-Natural Disaster;

Storm;