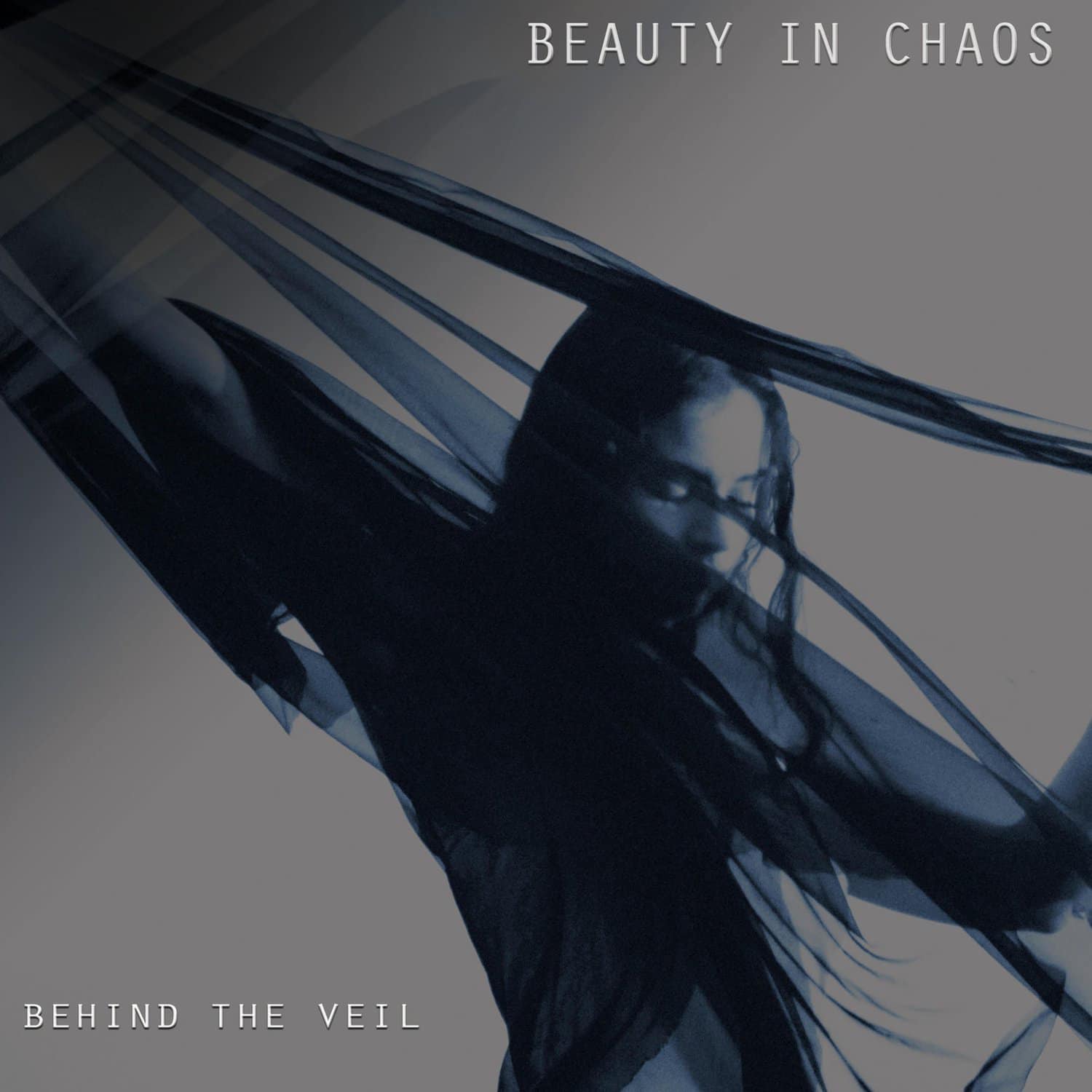 12 April 2022
They say as one door closes another opens and that is a perfect analogy for the origins of this latest, female-fronted Beauty In Chaos album. As the last track of the album The Storm Before The Calm was being completed, "Stranger", featuring the not inconsiderable vocal talents of Kat Leon, it was obvious that there was something about it that made it stand apart from the rest of the album. This in turn suggested the idea of a whole album of songs featuring female vocalists and so Behind The Veil was born.
This album drew back three Beauty In Chaos alumni – Tish Ciravolo, Cinthya Hussey, and Betsy Martin but also gave the opportunity to add new members to the musical family in the shape of Whitney Tai, Elena Alice Fossi, and Pinky Turzo.
The album contains six new songs and a remix of each and the songs are as varied and unique as the vocalists found fronting them. "Afterlife", which kicks things off is dark and ethereal, Tish Ciravolo's vocals seeming to whisper and seduce, washed in chiming motifs and shimmering lines, and by contrast, Betsy Martin delivers the goods on "Grasp The Stars" with a powerful punk sneer; attitude and swagger being as much part of the piece as the power and poignancy of the vocals themself. And then there is Whitney Tai's glorious "Orion", a song that wanders between indie riffs and pop accessibility as much as it does rock undertones.
And then you get to run through the songs again with a series of remixes and reimaginings giving them all a new lease of life and a second crack of the whip.
As with all things that Michael Ciravolo touches, this is musical gold, and in a very timely fashion, it puts this wealth of female talents front and center and in doing so brings a whole new vocal sound palette to the proceedings, from the beautiful to the bombastic, the graceful to the grandiose and everything in between.