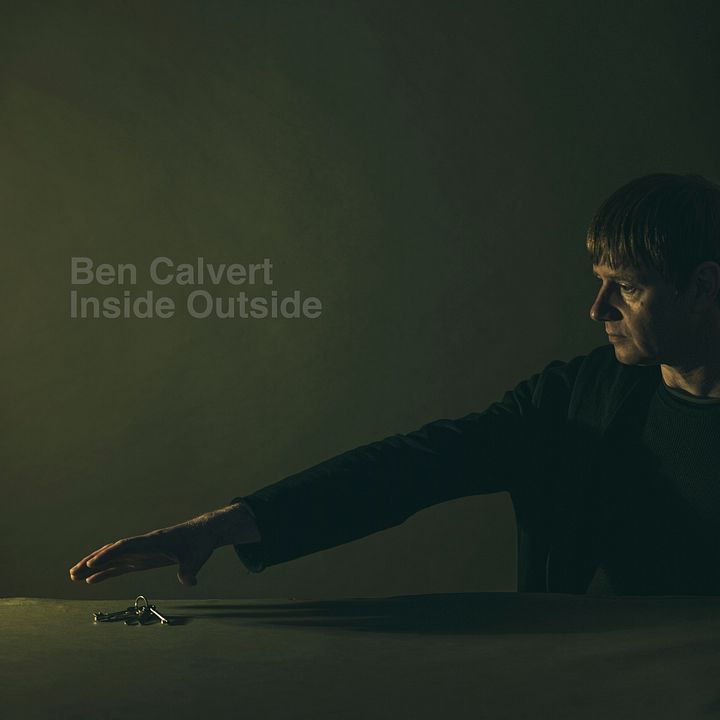 12 October 2022
The folk world has long seemed split into two camps. On the one hand, there are the folk police, guardians of the traditions, people in cable knit sweaters, sporting pipes and beards…often called Brian… who still think that the likes of Fairport Convention were too revolutionary and that you should buy Arthur Sproggnugget's 1934 compilations of East Rutland field recordings if you want to know what folk music really is. Then there are the progressives, happy to force folk music down all and any folktronic and indie pathways to try to move the genre with the times.
But what if there were a third way? What if there were artists who seemed to be playing folk music for the modern gig-goer but also ticked all the right boxes regarding authenticity, integrity, sound and honesty? Ben Calvert fits right into this third way, and Inside Outside is a brilliant showcase of why he is exactly what the folk world needs right now.
You can't deny that the core of his songs are traditional folk in nature, not just in his confident vocal style and sparing guitar work but in the content of the lyrics, and "Four Daughters" shows this to be the case. But even by the second song, the majestically entitled "The Dark and Jagged Mirrors of the Lord", he has added a modern beat and gentle string washes, adding a sort of dark psychedelic sheen to the folk fire. Not least because the drum tattoo is not altogether unreminiscent of Jefferson Airplane's "White Rabbit"…that is, until it falls into a wonderful and willfully wonky play-out waltz.
"The Outsider" feels like a gothic Nick Drake or a more coherent Syd Barrett, dark, brooding and dangerous, and "The Trap" builds on the familiar folk elements, but as a wise person or three sang to popular and harmonious effect, it ain't what you do, its the way that you do it. And the way that Ben Calvert does it means that this final song of the quartet is odd and offbeat, seeming to fit into the vibe of a British Tom Waits more than any world that contains the likes of Martin Carthy…if you know what I mean.
It seems that without shifting too far from traditional and expected folk ways of doing things, with Inside Outside, Ben Calvert has crafted something that is both progressive and unexpected but never for the reasons you might think. It's precisely what the folk world has been needing for a long time, even if the folk world didn't realise it needed it in the first place.