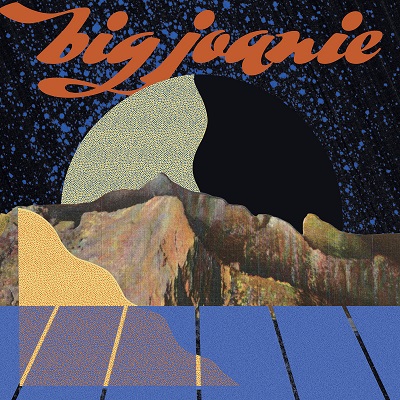 18 August 2020
For a number of reasons, this is a very important release. Big Joanie, the all-female three piece from London, exploded onto the music scene in 2014 with their first Ep Sistah Punk. This was followed by the ladies first full album Sistahs in late 2018, an album that bestowed acclaim upon Stephanie Phillips, Estella Adeyeri and Chardine Taylor-Stone. These girls of colour, skillfully blend the elements of Grunge, Riot Grrrl all soaked within the British Indie framework. Better still, it is the Ronettes meets Nirvana which best describes that incendiary and industrious sound they create together. 
Though what is more important, and perhaps can't be overlooked is that activism that runs through their message and music. Fronting such campaigns as Stop Rainbow Racism  which works to stop racist performances in LGBT venues, and the Decolonise Fest, an annual London festival for punks of colour. In truth, Big Joanie is the real deal, the bright future that music has, and requires to survive. Music made within the community, for the communities of the world, and that summarises their importance. And now they are thankfully back with new music. 
Now, through Jack White's Third Man Records comes a new single, and it is exceptional. "Cranes In The Sky", a cover of the Solange number, is hand built for Big Joanie. A track which starts with a minimalist, sixties feel, as it slow-burns into a garage rock tour-de-force. With a pumping guitar that leads beautifully into the uplifting chorus. It is soulful and distorted, menacing and inspiring. The solo that staggers like a wounded beast opens up a world of feedback swells, and Cobain influence. More in line with 90's Seattle than 2020 London, but that is the magic of Big Joanie, delivering the unexpected. 
This is backed with a live version of "It's You" from the aforementioned Sistahs. Proving the band are not just a studio outfit, and translate with the same impact on stage. "Cranes In The Sky" may not be an original-penned song, but the sound gives audiences a taste of what is to come. News has filtered that the Big Joanie is currently planning, and recording their next release. This however, keeping with the ethic of Third Man comes on a limited slab of vinyl, a release well worth the investment. 

Tracklist;
1.Cranes In The Sky
2.It's You
For more info; 
Bandcamp
Website
Facebook