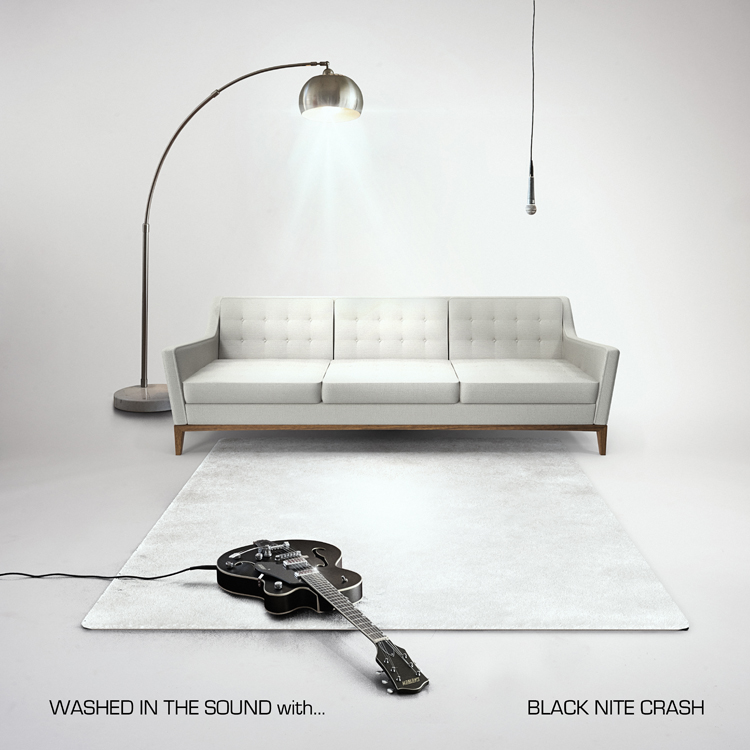 6 October 2022
The dreamlike quality of "Sugarwave" is perfect, considering that the song was born out of conversations about what people get up to in each other's dreams. It's an apt backdrop for musings about whether there is any truth in dreams and what they say about the dreamer's perception of the people they allow to live within them.
And if, like me, you are a new devotee of the Black Nite Crash, having only heard the last single, "The Take", it also says a lot about the spectrum they operate along. That previous song was woven from dark and brooding qualities, and whilst they are never entirely absent this time around, especially the ominous punctuation and presence of the bass line, there is something lighter and more flighty about the delivery this time out—a perfect blend of light and shade, weight and flight.
Also, "The Take" was built on a wonderfully effective boy/girl dynamic; here, Clare Tucker carries the show, vocally speaking, adding a fantastic contrast to the often sonorous sounds being generated behind her.
But the results are equally as striking, and seem to act as a partial tipping of the hat to a post-punk past, to the more melodic end of shoegaze, to the more exciting and accessible side of goth whilst looking into a bright alt-rock future. This is the sound of the underground evolving. And as we all know, evolution has always been preferable to revolution…certainly in the long run.
Album order
Bandcamp
Soundcloud
The Take