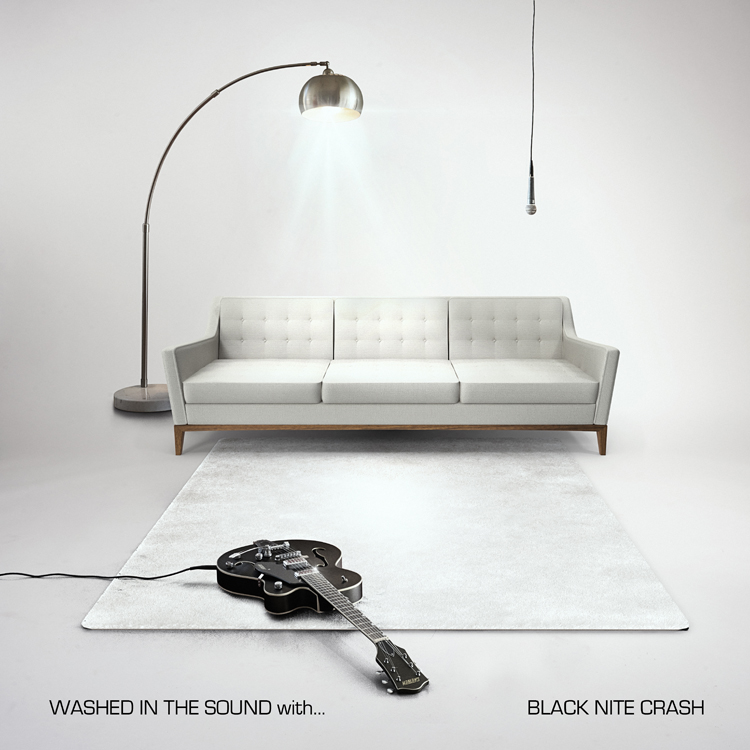 14 November 2022
As the dark embrace of "The Take" kicks this album off, it feels like coming home. It is a warm, seductive, familiar and exotic place, and the song feels wonderfully languid, lush and louche as it prowls along. In short, it is a song that whiffs of rock and roll decadence, and I can't get enough.
But, like all lead singles that act as the opening salvo of an album, as great as it might be, you don't linger long, so urgent is the need to check out what else the band is capable of. And, in the case of Black Nite Crash, it seems that "The Take" is just the tip of a fantastic acoustic iceberg.
"S.P.M.U." shimmers and shines like oil on water, moving between controlled swirls of guitar and cavernous salvos of showgazery and shadow, resonance and relish. But it isn't all rock and roll excess."Tie Me Down" is what pop music would have sounded like if Patti Smith had formed a do-wop band…perhaps…"Sugarwave" is the sound of the post-Lush indie movement that we never had (I blame those Brit pop bastards!), and "Something About You" is…well…unexpected!
Black Nite Crash could have made a tremendous alt-rock album. Had they done so it would probably still have been a contender for album of the year in many upcoming lists. Based on "The Take", I thought I would be listening to just that. But _Washed in the Sound…_isn't that, it's so much better. It is exploratory, adventurous and unexpected. In quite a few places, it is magnificent. More than occasionally it is genuinely brilliant. You wouldn't have gotten that if they had just stuck to rock and roll.