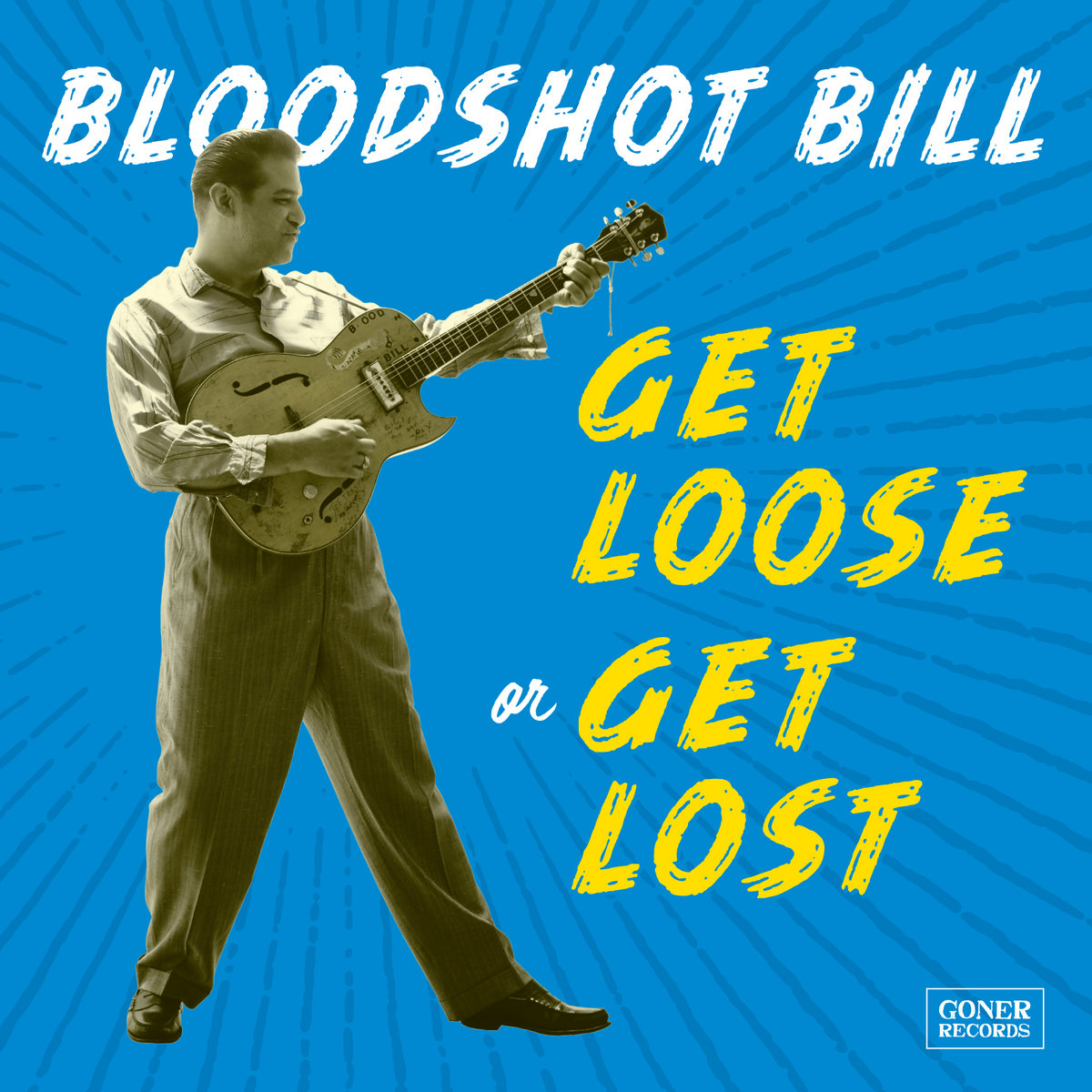 26 May 2020
Montreal's Bill Williams earned the Real Deal Seal of Approval during his accomplished tenure as a "modern artist" – both solo and with the Ding-Dongs and Tandoori Knights – on the legendary Norton Records, where he joined the likes of Flat Duo Jets, Untamed Youth, Hasil Adkins, Daddy Long Legs, the Hentchmen, and select others.
As Norton has stepped away from (paused?) new releases, Bloodshot Bill joined forces with another tip-top tastemaker in Memphis-based Goner Records in 2019 with Come Get Your Love Right Now. He returns with Get Loose or Get Lost – a 16-track treasure box of trash-dingers and faded nuggets from a junkyard in another galaxy where the local language is "Charlie Feathers-ian."
Always a prolific artist – he has also released an EP and a split-single in 2020, Bloodshot Bill keeps quality high throughout the album's 33 minutes. He puts his own special pounding on Jesse Stone's "Don't Let Go," following in the golden footsteps of Roy Hamilton, the Viceroys, Jerry Lee Lewis, Virginia's Big Bobby & the Nightcaps, and others. Another highlight, the twangy "Movin' Faster" moves like Hank Snow with a hangover while providing pseudo yodeling and whistling fun. At one minute and 24 seconds, "Block Party" offers the sort of brief, obnoxious blast that it took all the Dave Clark Five to grind out. You'll find more to like in the horned-up lead-off track, "That Feeling," and the moody lip curler "Don't Cry Alone." Well worth your looseness.