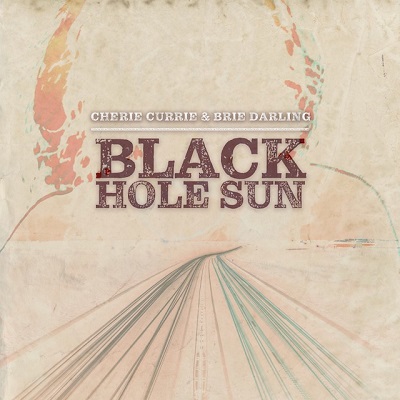 19 August 2020
"Children should always feel like the adults are living in this world to nurture them, to take care of them, to protect them from any bad thing that might come." 
Chris Cornell
Hot on the heels of last year's acclaimed The Motivatior album, the Queens of noise Cherie Currie and Brie Darling return with style. Unlike last year's release, both ladies have a mission statement linked to this recording. Their rendition of the Soundgarden classic "Black Hole Sun", is to benefit the Chris and Vicky Cornell Foundation, helping children who are facing homelessness, poverty, abuse, and neglect worldwide. 
As Cherie herself states – "His artistry shown in everything he touched. He loved people more than he loved himself. There will never be another Chris Cornell." It is one legend paying respect to another, recognising the value, and talent of the late Cornell. As does Brie echo a similar statement – "What a gift and inspiration, Chris' talent was truly special."
This release marks the third third entry of Blue Élan's We Are The Highway project, an upcoming charitable collection of Chris Cornell cover singles. We Are The Highway proceeds will benefit the Chris and Vicky Cornell Foundation. The version here of "Black Hole Sun" is a reconstructed work of art. Acting as a tribute to the composer, at the same time highlighting the talent, and passionate vocals of both Cherie and Brie. Also, and perhaps most importantly, the ladies systematically turn the spotlight on the cause of the foundation. 
To stream or purchase
Clickhere
To donate to the Chris and Vicky Cornell Foundation
Clickhere