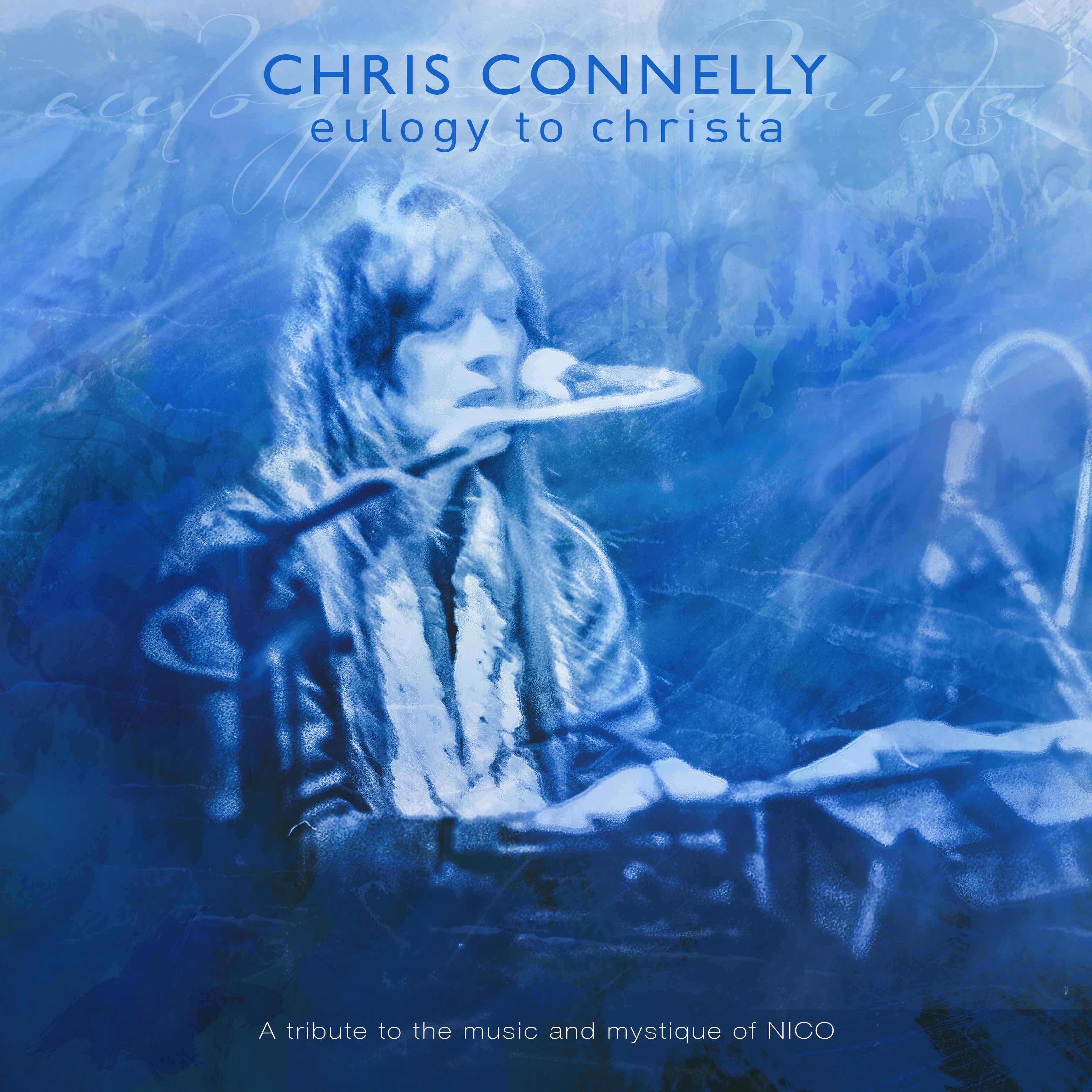 28 November 2022
Art, for art's sake. That is quite obviously the mantra at work here. Anyone who feels compelled to create an album as a tribute to and celebration of the life and works of someone as cultish and captivating as Nico has their heart in the right place. In a world where it would seem that a single isn't written or an album conceived before a group of backroom boys, producers, marketing types, and PR gurus have approved its release, such an album as this latest one from Chris Connelly seems refreshing and increasingly vital.
Conceptually it is a beguiling prospect. A collection of both Nico-penned songs and Connelly-written numbers, the latter acting as a loose narrative of people and events in her life, it is a heady balance of nostalgic revisits and biographical interludes, the sound of the past and a story told from the present day.
Opening with the recent single "Ripcord, Ripcord", we start with an abrasive, staccato salvo that details one of the darker incidents of her strange life. And from there, we tumble down a sonic rabbit hole where original songs such as "Via Margutta" sound like long-lost excerpts from The Velvets or early Bowie back catalogs, where her delicate dirges ("Valley of the Kings") dance once more, where her contemporaries pen the perfect sentiment for her ("Eulogy For Lennie Bruce"). And more besides.
It is an album that is both of the now and, in some respects belonging to the past. Which celebrates another artist's music and yet fills in the gaps in a seamless sonic style. It is adventurous and still in keeping with the artist to whom it pays homage. But best of all, it is everything that the modern music industry would tell you not, under any circumstances, to do. Which, of course, is even more reason to do it anyway.
Album order
Apple Music
Amazon
Ripcord, Ripcord
Soundcloud