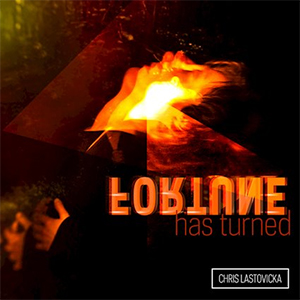 2 February 2019
Chris Lastovicka is a classical composer from New York whose compositions thrives in finding true emotional intensity through restraint, space, and repetition. His new album Fortune Has Turned (Remixed) revels in the imperfections and its sometimes unpolished nature, and because of this the songs threaten to redefine the separation of classical and pop. In a sense it's a collaborative work as Lastovicka handed over the raw material over to Jeremy Allom the mixer on Massive Attack's Blue Lines to bring something fresh to the recordings, and unlike many other remix albums, Fortune Has Turned (Remixed) is essentially the official version.
There is something that is both beautiful and unnerving about these songs, as if they're undeniably linked to centuries of musical traditions but twisted and skewed to form something new, even deformed slightly. From the torturous, spine-tingling tension of "The 7th Chapter of Job" to the quiet, almost pensive "The Tender Ones" everything Lastovicka does exists between the natural and unnatural.
Fortune Has Turned (Remixed)
is a work which demands the listener's attention. Without devoting to it your full focus, it's easy to gloss over the nuances and subtleties which truly make it a one of kind album. Few manage to create something that at once feels removed or distant from the composer and yet still retains a high degree of raw emotional honesty.