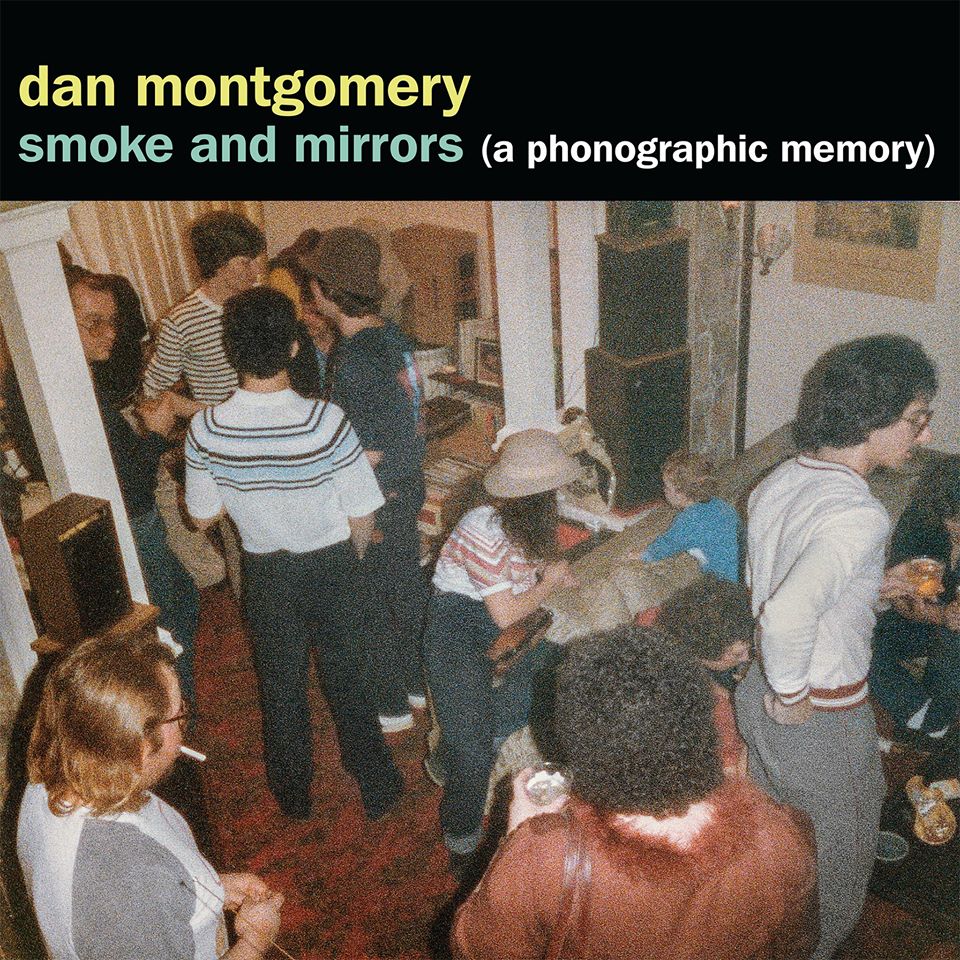 30 March 2020
"Don't be no snitch – don't be no fool/Just be yourself – if yourself is cool," sings Memphis's Dan Montgomery on "Hard Time" off of Smoke and Mirrors (a phonographic memory), his concept album about his past as a person of the "Crystal Meth Persuasion" in 1980s South Jersey.
As Montgomery explains in the liner notes, you shouldn't expect a trip into his past "drug hell" on the album. He focuses instead on his experiences and relationships from this period in his life – especially his friendship with car thief/bank robber/drug dealer/father figure Joe Gribben, a man who would teach him about life and survival – no needles – who wondered why he wore black all the time, who would eventually be the best man at his first wedding.
He pays tribute to Gribben over a Doug Sahm, Tex-Mex beat on "Fun," where he asks, "would it kill you once just to where something blue?" Gribben is also the focus of the album-ending "Missed Him," on which Montgomery admits, "There's no one I'd rather sit here with and watch this whole world burn" over soulful keyboard and backing vocals.
But Smoke and Mirrors can be enjoyed not knowing any of this back story because Montgomery, as he has proven over a long stretch of memorable solo albums dating to 2004's Man from Out of State, is a dynamite songwriter. "Everyone wants to feel better, no one wants to pay the bill," he sings on the defiant "My Own Business" while on the seven-minute plus "The Right Time," Montgomery offers "The past don't mean nothin'/all you've got is now" over raging guitars.
You're already sunk when the wonderfully titled album-opener "The Winter of the Summer of Super Freak" swirls out and Montgomery ropes you in with this wise-but-still-wild-eyed look at his blurry past.