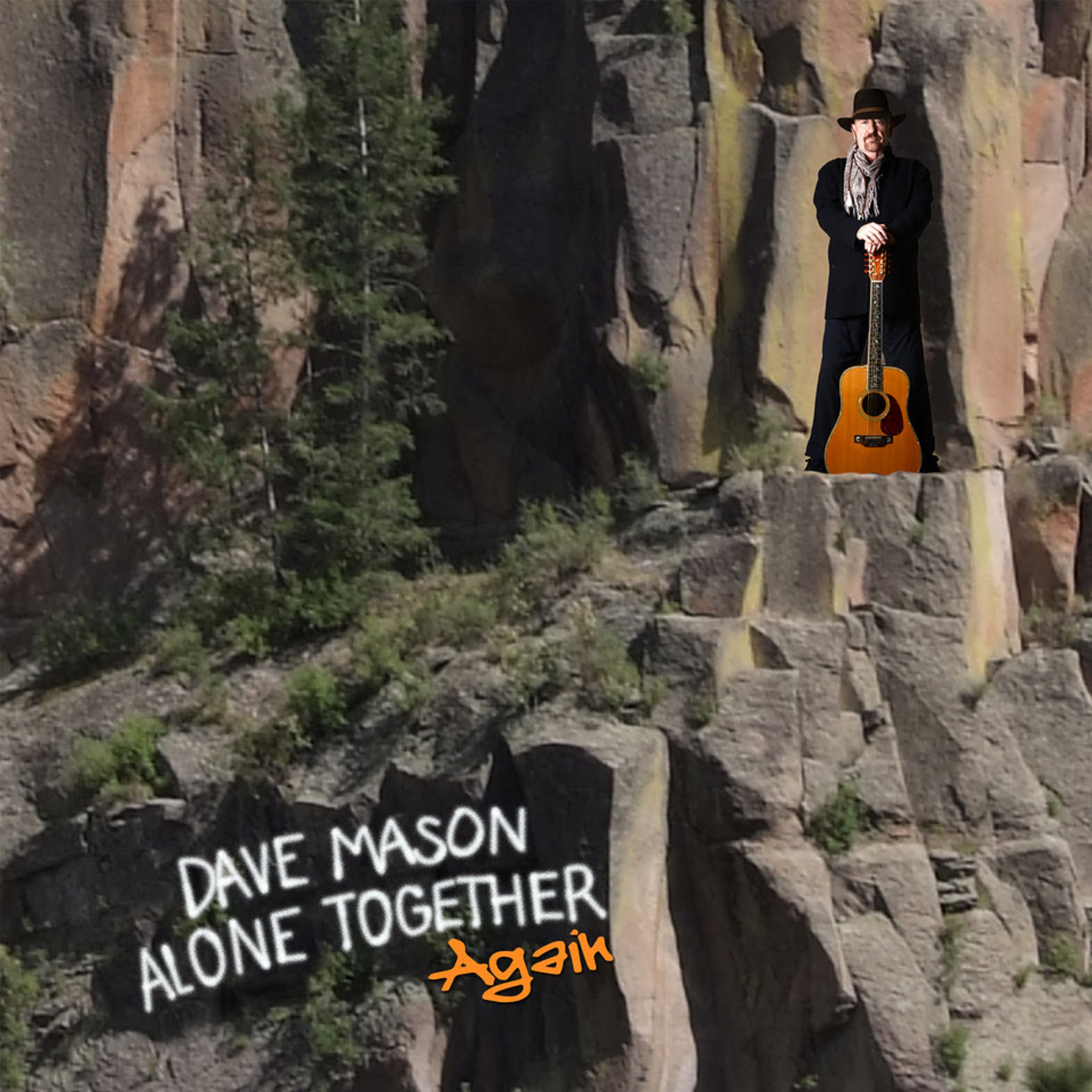 6 August 2020
Dave Mason cemented his position as one of rock's principal architects more than fifty years ago. At 19, he wrote the enduring feel-good anthem "Feelin' Alright," first recorded in 1968 for Traffic's self-titled sophomore album before becoming a hit for Joe Cocker. Mason's lengthy resume includes sessions playing guitar behind Jimi Hendrix on Electric Ladyland. Mason has impacted the careers of other rock royalty including two Beatles, the Rolling Stones, Eric Clapton, and Fleetwood Mac (to name but a few) as writer, singer, player and producer.
After departing Traffic and working with other artists including Mama Cass, wunderkind Mason released his debut solo album Alone Together in 1970. In addition to participation by Traffic bandmate and drummer Jim Capaldi, Alone Together featured several members of the shifting Delaney & Bonnie & Friends lineup. The album's top single was the rocker "Only You Know and I Know." Mason's own recording reached #42 on the Billboard Hot 100. A year later, Delaney & Bonnie took their version from D&B Together to #20. Mason would eventually scale higher chart heights with 1977's platinum-seller Let it Flow and its #12 single "We Just Disagree."
Featuring Mason's songwriting instincts and admired presence as a lead guitarist (frequently praised by Clapton), Alone Together became a gold-selling LP that few rock fans would criticize. Mason himself, however, has taken the rare opportunity of the album's 50th birthday to revisit the full album and address his lone longstanding grievance with the set. "I was never quite satisfied with how my vocals sounded," writes Mason in his press release, while stating he's always been happy with the songs and musicianship.
Alone Together Again revisits the album on a track-by-track basis. The performances are respectful of their predecessors' classic status without being reverent, and the reinvented songs benefit from 50 years of road-testing. Pensive and propulsive closer "Look at You Look at Me" expands to an epic nine minutes and provides room for Mason and his seasoned band to flex their muscles. The song benefits from a deep groove and the soulful rasp of Mason's well-worn voice.
The melancholy "Sad and Deep as You" was originally a duet between Mason's acoustic guitar and Leon Russell's sparkling piano. The song is reimagined with a haunted Latin rhythm, resolute bass, and a Spanish guitar that nimbly dances atop Mason's 12-string rhythm guitar. "World in Changes" is transformed from its acoustic folk-rock roots, adding Alvino Bennett's reggae beat underscored by meaty clavinet and Tony Patler's funky bass.
Alone Together's "Shouldn't Have Took More Than You Gave" was a moody piece in the vein of Blind Faith's "Can't Find My Way Home," with a mid-song piano rave-up. Of all of the Alone Together material, this song seems perhaps most like one that would have thrived within Traffic. The Alone Together Again arrangement echoes Fleetwood Mac's "The Chain" and Argent's "Hold Your Head Up." Mason pushes the song into a higher key, and his mature voice resonates with perspective and experience. Mason's psychedelic rock wah-wah guitar soloing retains ample edge and energy.
"Only You Know and I Know" nods to old friends Delaney & Bonnie. Mason sings a spirited duet with singer Gretchen Rhodes while the 12-string acoustic and 6-string electric guitar parts get downright rowdy. Despite the classic standing of the original work, Alone Together Again is essential listening for Mason's audience. Fans will enjoy having this creatively reimagined album as a bookend to a catalog spanning five decades.