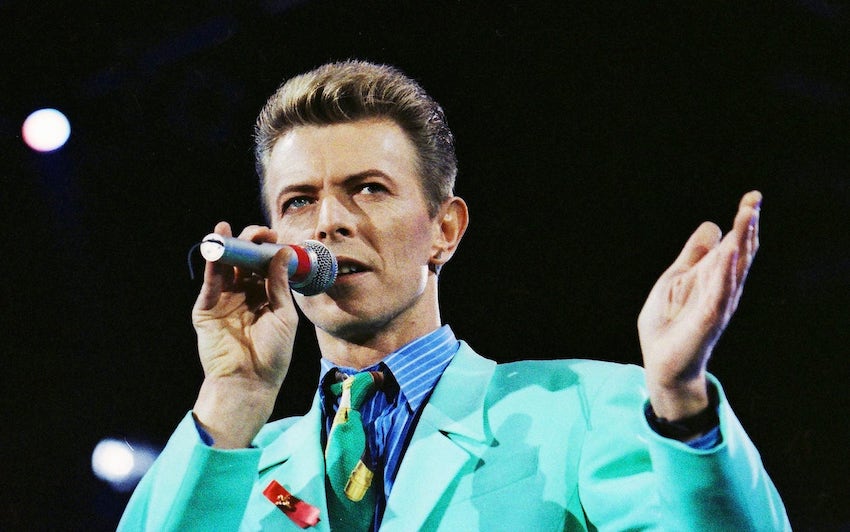 8 January 2021
To commemorate what would have been David Bowie's 74th birthday on 8 January, Parlophone Records has issued two of his previously unreleased covers: Bob Dylan's "Tryin' To Get To Heaven" and John Lennon's "Mother."
Bowie recorded "Mother" in 1998 for a Lennon tribute that did not materialize and the track was left unreleased. Bowie shares co-producer status with his long-time friend and collaborator Tony Visconti, who also provided bass and vocals. With Reeves Gabrels on guitars, Andy Newmark on drums, Jordan Ruddess on piano, and Richard Barone's harmony vocals, the song is so smooth and seamless it makes one wonder why it has taken so long to surface.
But the biggest star of this double release is "Tryin' To Get To Heaven." Even though the song deals with themes of anguish and pain, Bowie takes a track that, in lesser hands, could have remained a despondent one. Instead, he transforms it into an inspirational and moving tribute to life. The band consists of Reeves Gabrels (electric and acoustic guitar, pedal steel, synths, vocals), Mark Plati (synths, programming), Gail Ann Dorsey (bass, vocals), and Zach Alford (drums).
Together, "Mother" and "Tryin' To Get To Heaven" stand as new reminders of the incredible artist we lost five years ago. But more importantly, the songs renew our gratitude that he was here with us.
"Tryin' To Get To Heaven" and "Mother" are available now for both streaming and digital download, as well as a limited edition 7" single.