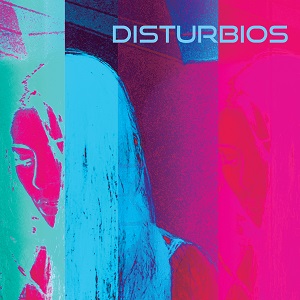 12 July 2021
Guitarist Matt Verta-Ray has a trash rock resumé to envy, with Heavy Trash, Speedball Baby, Madder Rose and supergroup Broadway Lafayette on the list, not to mention running NY HED Studio in the Big Apple. Now he co-leads Disturbios with his missus Rocio on vocals, keyboards and rhythms, augmented by various special guests.
The first four songs give clues as to the duo's eclectic mindset. "Rough Rider" strips rockabilly down to its sleazy essence, with Rocio's organ and primitive drum machine and Matt's slinky licks working in concert to drive her cooing vocals to distraction. That's followed by "Surf Gnossienne," a take on Erik Satie soaked in Rocio's creamy Hammond tones, and "Jesus I Was Evil," an obscure and amusing cut by New Zealander Darcy Clay that incorporates nursery rhyme melodies and features Jon Spencer on baritone guitar. That, in turn, is followed by "Starr," a noir ballad sung by guest vocalist Phil Gionfriddo of Australia's Bowers. You get the picture.
Highlights of the flip side include cool covers of Eddie Holman's "I Love You" and Jimmy Reed's Luther Dixon penned "Big Boss Man" ("You ain't so big," Rocio flatly intones over guest Daddy Long Legs harp, "You're just tall, that's all"), and the starkly lovely ballad "Summer Loves." Despite Matt's pedigree, he keeps the volume on his amp low, letting the atmosphere, song selection and Rocio's personality-filled singing carry the cuts. At a mere twenty-five minutes, Disturbios may seem short on the surface, but the band makes the most of its timeframe and never misses a step.