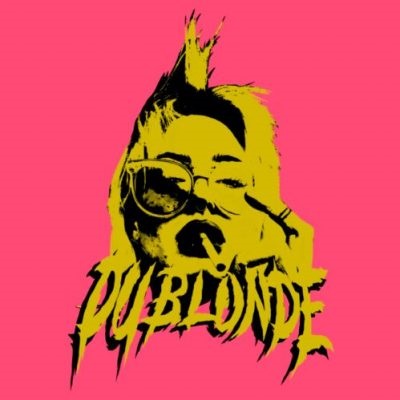 3 May 2021
Sometimes an album will come along that makes you go "What the f@ck?" This is one such album, and it is a divine rapture of brilliance. Homecoming is a caustic collision of sound, a combination of Garage, Glam, Punk, and the fearless talent of it's creator, Du Blonde. This artist has taken the DIY, outsider ethic, and produced, engineered and basically pulled this album together from the guts of her creativity. The sessions took place between Los Angeles, London, and the lady's hometown of Newcastle. As if to prove a point to herself, and the establishment, that in this 21st century, great music does not need big label investment. 
Du Blonde, aka Beth Jeans Houghton, has skillfully taken the reins of her third release, and built a soundtrack to a world eating itself alive. The ten tracks are an escapism within a warzone, with a technical rawness that adds a unique depth, and reflects the darkness that lies dormant in us all. The opening "Pull The Plug", stutters and detonates with a very precise mission statement. Guitars crank, drums thunder and lyrically it is insanely good- "I've been a mess, I've lost my mind, I'm out here trolling through the gutter for the things I left behind". Following a more industrial sound with "Smoking Me Out", a track hinged on a more Glam-Rock vibe after the grizzly monologue. The weirdness aside, this is a banger of a tune, and harmonies that ache beautifully as she directs her energy and anger. 

In "I Can't Help You There", a collaboration with
The Farting Suffragettes
which is actually quite a singalong affair. The guitar lines are a winner, even with the foot on the brake towards the end as the feedback fizzles out. A more Riot Grrrl,
L7
vibe comes across at certain moments, certainly in the over minute "Ducky Daffy". One of the highlights (there is many), is the exceptional "Medicated", a collaboration with
Shirley Manson
(
Garbage
). This is such a great song, faultless and flawless, with a wall of sound skillfully built into a soundscape that cranks relentlessly. With a further noise machine, the nineties-inspired "I'm Glad That We Broke Up" takes flight with assistance from
Ezra Furman
(
the Harpoons
). Not as strong as the previous tracks, but still retains a character that fits in the midpoint of
Homecoming
. 
The surprising "All The Way" with
Andy Bell
is something special. A flurry of notes subside, and dissipate to reveal a soft moment on the album, before the giant chorus erupts. Though "Undertaker" is simply good fun, with an unusual guitar break, and unique identity of Du Blonde wrapped in its every inch. The simple, grunge guitar opening of "Take One For The Team" shines again with that clever lyricism that is woven into the seams of the album-
"I've been trying my best to ignore my problems. Keep to myself in a room that I rent from someone that I don't know"
. Finally the surprisingly soulful "Take Me Away" brings
Homecoming
to a triumphant close. A slow, relaxed track, beautifully arranged that shows another side to the energetic troubadour. 
Homecoming is an exceptional release, one which has shone a much needed spotlight on the work of Du Blonde. As albums of the year go, and it is only May, this is certainly a deserved contender. For out-of-nowhere surprise of the year, it is a hands down winner. But it also displays the technical ability of Beth Jeans Houghton, and that is another important aspect to consider. Whatever way you view this artist, Homecoming is an album that won't disappear or stopped being talked about, and neither will Du Blonde. 
Tracklist:
1.Pull The Plug 
2.Smoking Me Out 
3.I Can't Help You There (feat. The Farting Suffragettes) 
4.Ducky Daffy
5.Medicated (feat. Shirley Manson) 
6.I'm Glad That We Broke Up (feat. Ezra Furman) 
7.All The Way 
8.Undertaker 
9.Take One For The Team 
10.Take Me Away 
For more info, and order:
Website
Facebook
Bandcamp