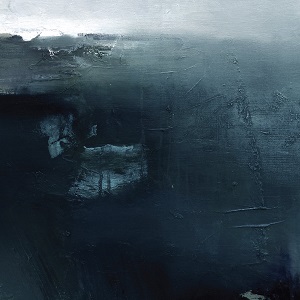 24 September 2021
The work of guitarist Eivind Aarset is difficult to quickly explain. Though formally trained, the Norwegian has spent nearly four decades standing consistently at a crossroads where rock, jazz, electronica, psych and ambient music meet, copulate, and produce healthy mutant children. His ability to blend electronic effects and subtle axework often generates sounds that can't be easily attributed to his instrument. Aarset's work with European nu-jazzers like trumpeters Nils Petter Molvaer and Arve Henriksen, experimental electronicists like Jan Bang and Erik Honoré, art rock-oriented singer/songwriters like David Sylvian and chamber jazz perpetrators like Andy Sheppard and Michel Benita attest to his breadth and depth. The work of experimental guitarist and composer David Torn could be a touchstone, though to say the two musicians sound like each other would be wrong; the Grassy Knoll's carefully constructed but playful instrumentals also sound like an influence.
Aarset's eighth album as a (solo) leader, Phatasmagoria (or) A Different Sort of Journey represents a new approach to his work: clarity. While he still indulges in an array of special effects, he uses them in a more understated way than is usual for his work. Thus he accompanies the brooding grooves of "Pearl Hunter" with (gasp) clean guitar tones and straightforward melodic phrases, atop his usual heavily treated ambient loops. While still using an otherworldly tone, Aarset sprays dissonant solos full of vinegar over the polyrhythms of "Duløc (or) The Cat's Eye," leavening the sonic abuse with an abundance of lush textures in the second half. The bristling psychedelia of "Outbound (or) Stubb1" is powered not only by the insistent groove of drummers Wetle Holte and Erland Dahlen and bassist Audun Erlien, but also some of the most outgoing distorted licks Aarset's proffered in years. Of course, its sibling "Inbound (or) Stubb2" pushes buzzing electronics to the foreground, making it even noisier and more bristling.
Joined by frequent collaborators Henriksen and Bang, Aarset does lay down what is, for him, a more traditional track with "Manta Ray (or) Soft Spot," an undulating wave of synths, sequencing and treated guitar and trumpet. But that contrasts directly with the driving "Didn't See This One Coming," as close (but not too close) to straight-up jazz rock fusion as he's ever come. Based on Anneli Drecker's "Waiting On a Boat," the calm, meditative "Light on Sanzu River (or) Dreaming of a Boat" floats on ambient waters, yet still includes some of Aarset's cleanest and most melodic licks.
As a musician that's always pushed his instrument past its intended boundaries, Aarset keeps his ears open to any tweak or modification that gets him over his musical goal line. On Phantasmagoria, those tweaks just happen to include stripping down to more traditional methods of guitaring. It's not a step backward, but a simultaneous rediscovery and addition of another incisive arrow to his quiver.