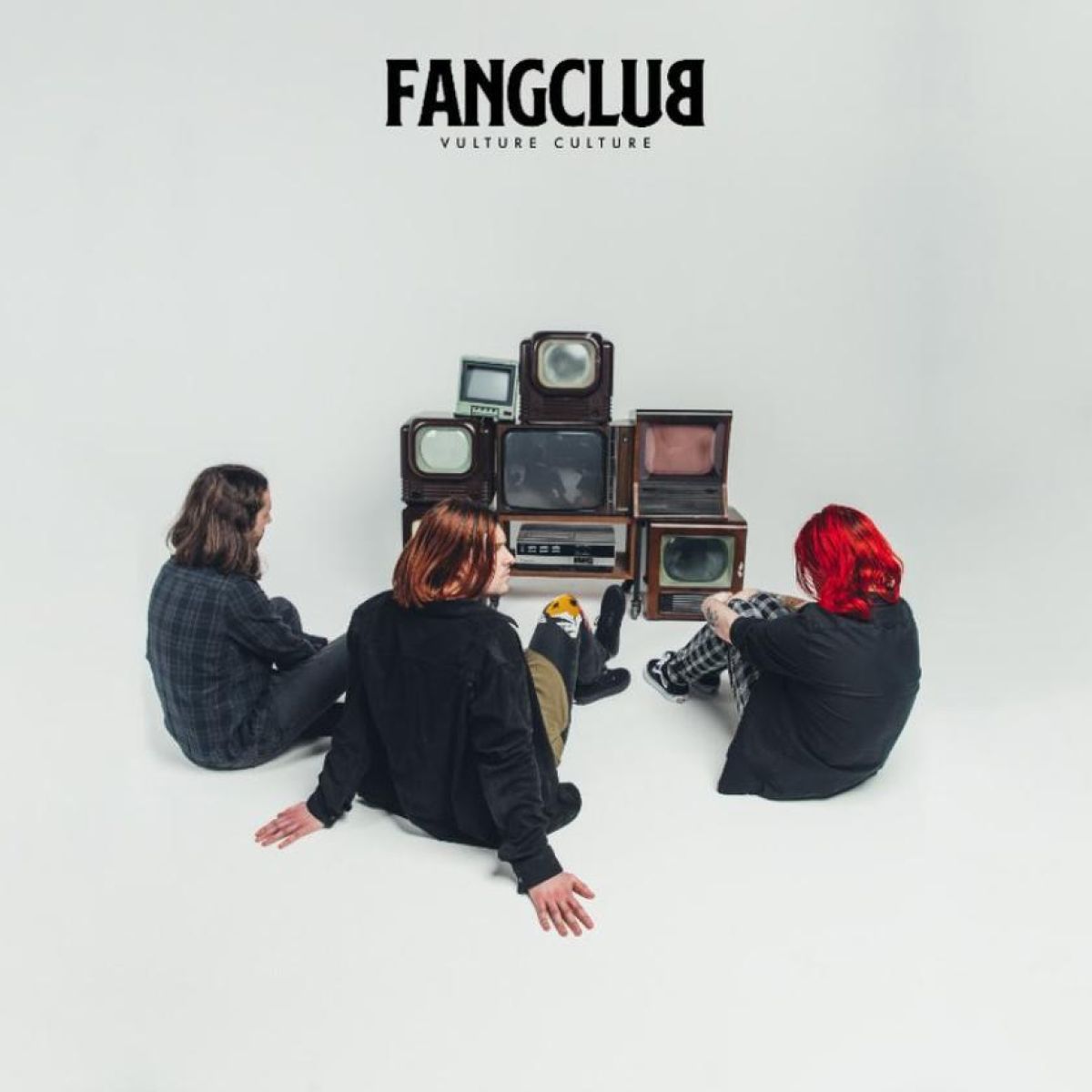 9 August 2019
Only a short two years since Dublin-based Fangclub exploded onto the music scene with their self-titled debut. An album which crammed the best bits of alternative, grunge and punk music into a melting pot, forging a ten track incendiary assault. Through the swing of melodic lines, and effervescent lyrical prowess the band became an overnight sensation. 
This year they return to follow that up, and surpass it with the newly-released Vulture Culture. Not so much a struggle to contain the spirit of that first long-player, instead, they swap their hardcore armor, and restrain the attacking nature for a more serene atmosphere. At times Vulture Culture is the sound of a band challenging themselves, opening a pandora's box of imagination to flex their musical muscles. In all, Fangclub present a well-balanced recording, eleven tracks which opens up with an effervescent slice of power pop with  "Last Time". Vocalist and guitarist Steven King becomes more personal on this album, with more passionate emotion than previously displayed. Every syllable echoes with a distinctive grace, as the guitar lines stumble along in an atmospheric playground.
A lot of the album deals with human struggles, those such as addiction, self implosion, those rock antidotes which at a time were put down to lifestyle and not a straightforward illness. At times Culture Vulture can be viewed as conceptual in how it delves deeply into the psyche, at times the audience can feel the emotive stirring with which is blended into the music. Tracks such as the blistering title track that delve into the very vultures of society who hover over the rotting corpses of fallen heroes, a blending of Ash with perhaps a sprinkle of grunge.
This classy, guitar drenched style drives the album forward, songs such as "Nightmare", the three-piece cause a fun filled racket. On "Viva Violent", a trip into the effects of media violence, with Kings guitar hypnotic with its addictive distortion. One of the standouts is the pumping and slick groove of "Every Day", whereas "Hesitations" is a heartfelt cry from the soul that is examining the dangers of substance abuse. The subject matter may be bleak, but the execution is ethereal. Same as in the closing gem "Slow", there is a nostalgic nod to influences blended faithfully into the sound, in truth this album rocks with very little time to draw breath. 
In some ways this album acts as an exorcism, clearing the mind of the tortuous demons of the past, whilst the very nature of the context might make for difficult listening, in the hands of Fangclub it is done with a stylish voice of hope.
Tracklist;
Last Time   
Vulture Culture   
Nightmare   
Viva Violent   
Every Day   
Hesitations   
Kingdumb   
Heavy Handed   
All I Have   
Black Rainbow   
Slow