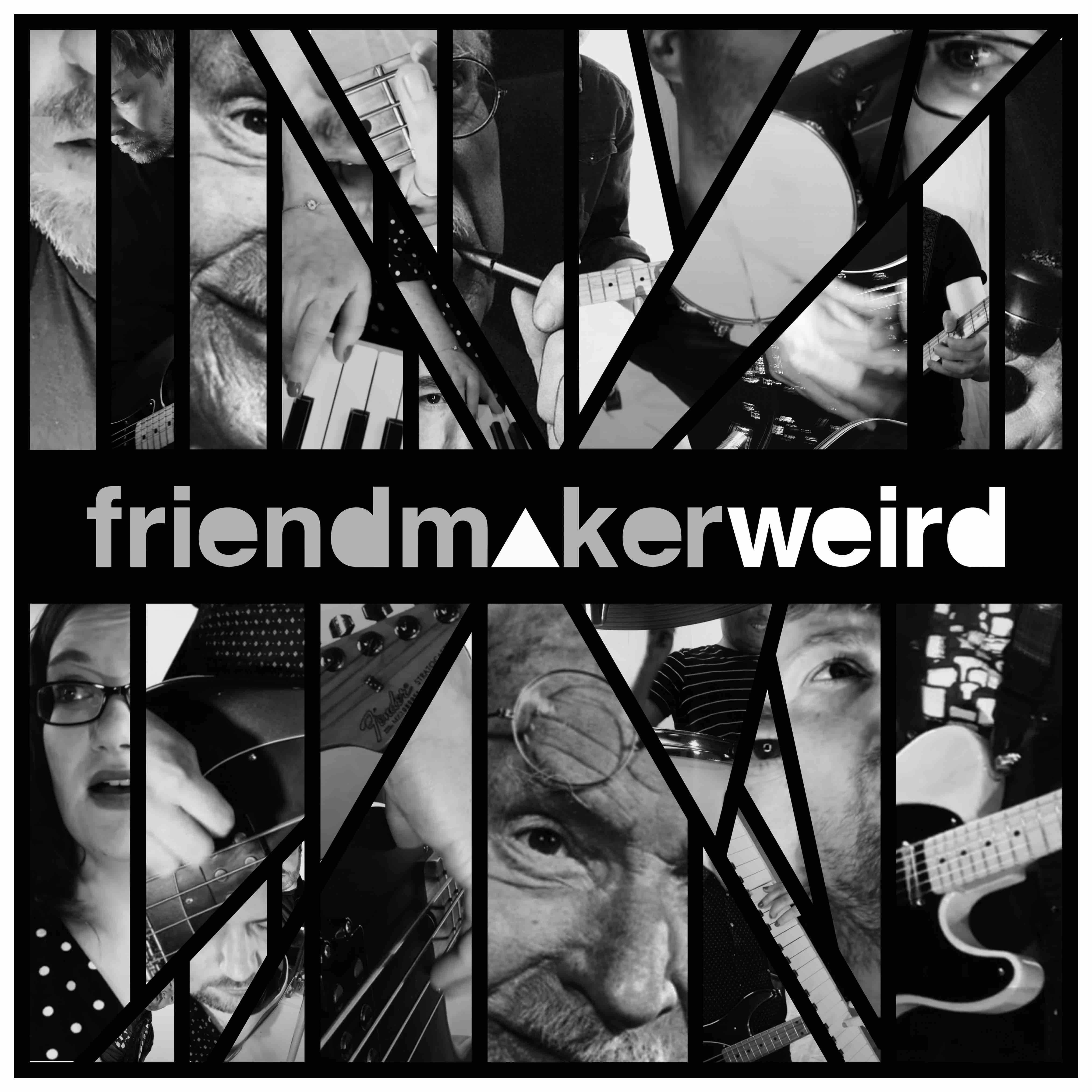 27 April 2022
It's great when songs neatly capture feelings or experiences that are hard to put into simple words, and that is exactly what is happening on the new single from Friendmaker. Following on from their gorgeous debut, "You, Me and Everything Else", this time out the band put their foot down on the musical accelerator a bit and find themselves headed into more dramatic, indie-pop territory.
The song lyrically describes that feeling when you are waking from a half-remembered dream and seem to have half of your consciousness in the real world and a half left in that strange dream state, and for a few seconds at least you have trouble working out which world is actually real.
And musically too, it's wonderful switching between lulling melodics and full-on and forceful swathes of guitars from gruff riffing to spiralling, shimmering sheens, again reinforcing the idea of confusion and conflict. Then there is the video too, a monochrome take on the creations of the De Stijl movement, its shifting, half-seen windows on the visual narrative piling on the frustration through not being able to see the who picture.
It's a song/video package which is designed to cause confusion, thwart expectation, leave the listener wanting more and draw the watcher into its obscure and deliberately obscured world. It is an approach to making music which immediately makes you want to know more about them and the strange conflicting world that they chose to build around their music.
Order the single
Bandcamp
Spotify