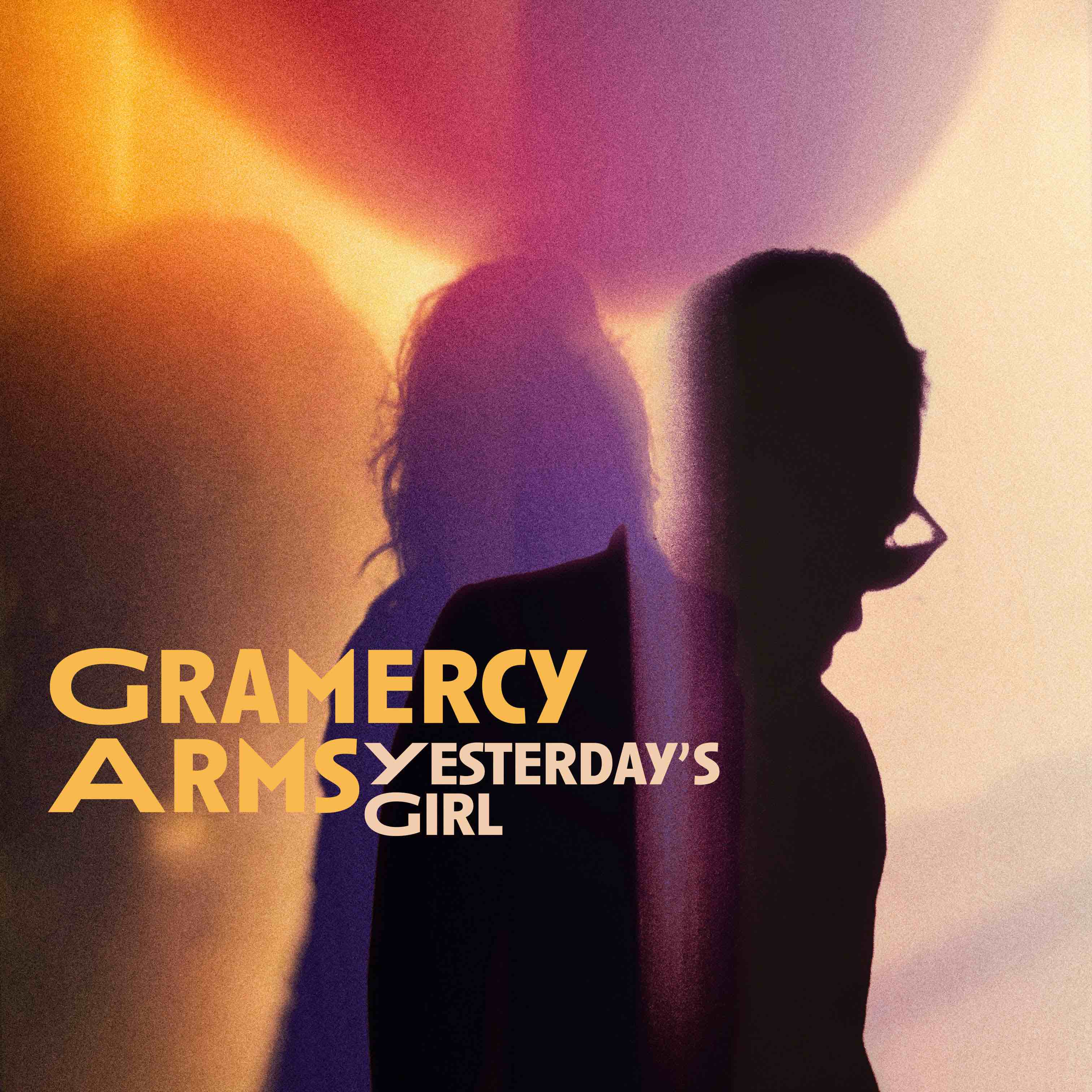 22 November 2022
The problem with many bands is that they seem to have one, or perhaps just a few main influences, and all you can do is label them according to a defined sound or style, often plundered or at least plagarised. The music might be of the here and now, but it always feels like you have heard it all before… because you have.
The thing I love about "Yesterday's Girl" is that, ironically, it reminds me of lots of other artists. But those artists – The Go-Betweens, Elvis Costello, Big Star, Prefab Sprout – only seem to have one fundamental thing in common. Their songs have come to be regarded as classics. And that is the common thread that runs through this latest single from Gramercy Arms, not so much that it sounds familiar, just that it sounds timeless.
Co-written by none other than Lloyd Cole and the band's own Dave Derby, it was initially intended for Darlene Love's 2015 solo album, Introducing… but was unearthed, reimagined and recorded as a duet between Derby and Elk City vocalist Renée Lo Bue.
The results are fantastic. A slice of mature, soulful pop, gentle and refined, a swirl of gorgeous boy-girl harmonies, laced with elegant guitar lines and the perfect balance between a slightly nostalgic then and a now calling out for such astute, chart-friendly pop. A future classic if ever I heard one.
And in purely practical terms, as the first taste of an album to come, Deleted Scene, this single does everything asked of it. After all, who among us can't listen to such a finely honed tune and then, like a Dicken's character, turn and ask for more? Not me, that's for sure.
Bandcamp
Spotify
Order / stream the single
Always in Love
Beautiful Disguise
Untogether