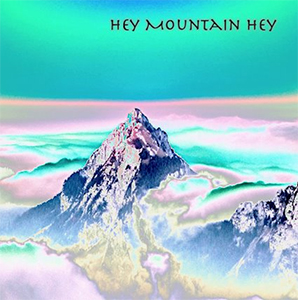 17 August 2021
London prog duo High Chair recently released Hey Mountain Hey, the final part in a trilogy of albums that come from a series of demo tapes originally recorded all the way back in the 90s. Although this lends a nostalgic quality to the proceedings, the songs were re-recorded and updated just enough to give the songs a timeless sense that is both old and new. And although there has been a progressive rock revival in the last few years, few of the bands out there today have the genuine prog credentials like High Chair's Billy Surgeoner who was a member of The Mynd in the 70s and glam punk outfit Cuddly Toys in the 80s.
With an album title referencing Shakespeare, there are literary references everywhere from Tolkien to Kafka, and Surgeoner is cast in the role of the wise sage. Surgeoner is joined by guitarist and singer-songwriter Rokiah Yaman who provides backing vocals and helped out with the lyrics, and Surgeoner's raspy, weathered vocals lend the album a slightly left-of-center eccentric quality. There are strong psychedelic leanings paired with 90s beats on tracks like "StarGazer," and the sunnier folk side of the group on "Tree and Leaf" and "Letting Go" strongly resemble XTC's classic Skylarking.
It's interesting to ponder how these songs would have been received if they had been released in the 90s, but it is undeniable that Hey Mountain Hey is absolutely perfect for this moment.