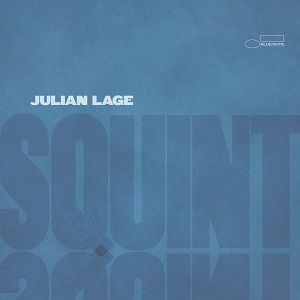 10 June 2021
Virtuoso guitarist Julian Lage has embodied the phrase "growing up in public." He hit the scene while still in single digits in the documentary Jules at Eight, making his first recording at 17, and evolving through numerous solo, duo and collaborative records with the likes of Charles Lloyd, Nels Cline, Gary Burton, Fred Hersch, Chris Eldridge and John Zorn. Some projects have been better than others, especially as his instrumental skills grew faster than his writing abilities. But he truly got better with every album, and they've all led up to Squint, his leader debut for the revered Blue Note label.
Lage has always claimed as many influences from rock, blues, folk and country as from jazz, and as he's gotten older, he's folded them into his music with increasing subtlety. This is no blowing session, where he shows off every style he can play. Instead Lage uses just the right bits of his experiences to serve each song. Witness the effortless swing of "Boo's Blues," which nods to the genre in the title without being an overt 12-bar showcase, or the vibrant post bop of "Familiar Flowers," which draws from the same eclectic well as John Abercrombie without copying the late master. "Quiet Like a Fuse" displays a sure touch on soulful balladry, while a cover of Johnny Mandel and Johnny Mercer's "Emily" proves he knows exactly how to handle a standard. "Twilight Surfer" keys in on its catchy countrybilly melody with near-minimalism, while "Saint Rose" just plain rocks, without presenting itself as a "rock song."
Joined by his current rhythm section of bassist Jorge Roeder and drummer Dave King (of The Bad Plus and Broken Shadows), Lage takes everything he's learned in his collaborations – particularly in regards to serving the overall vision instead of seeking the spotlight – and applies it to his own music. His ability to blend all of his disparate inspirations into one swinging whole makes Squint his most overtly jazzy record yet – and his best.