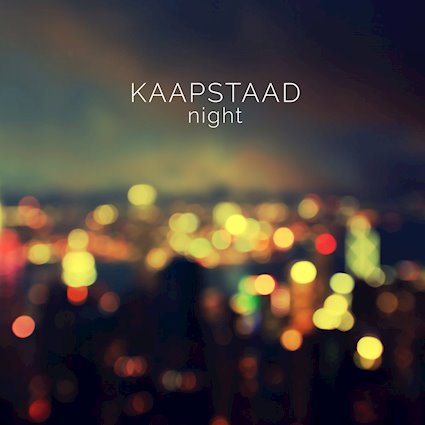 25 April 2022
You know that it has been a good day for interesting music hitting the review pile when you are faced with jazz and folk blended, uplifting acoustic guitar music from Poland, a global outfit making ambient, Asian-infused electronica and then find tracks like Kaapstaad's "Night" as the icing on the cake.
The chilled end to a chilled day, certainly, but there is something in the spaciousness of this piano and beat-driven instrumental that captures more than just a vague feeling of relaxation. Its chiming notes and chilled textures seem to paint images of the Baltic landscape that conceived it. The song's minimal structures perfectly describe windswept lands, its spacious ways conjuring big, star-strewn, open skies and wide-open spaces…its…hang on, just need to turn the heating up.
As a song it seems to be a conduit, no matter where you are listening to it, "Night" manages to bring a piece of that world to your door, instant travel via the power of music.
It may come as a bit of a surprise for many to learn that Kaapstaad is the solo electronic project of Tim Spelman, one of the main people behind indie-pop outfit Tiny Fighter as well as post-rock project Fire To The Stars, given the understatement and restraint that are the hallmarks of this new project. But then the best musicians are like icebergs, we judge them on the 10% that is at any given time visible above the surface without considering the full size and capacity which may be at that moment hidden from view. Kaapstaad is all about those hidden depths.
Single order
Bandcamp
Spotify
Apple Music