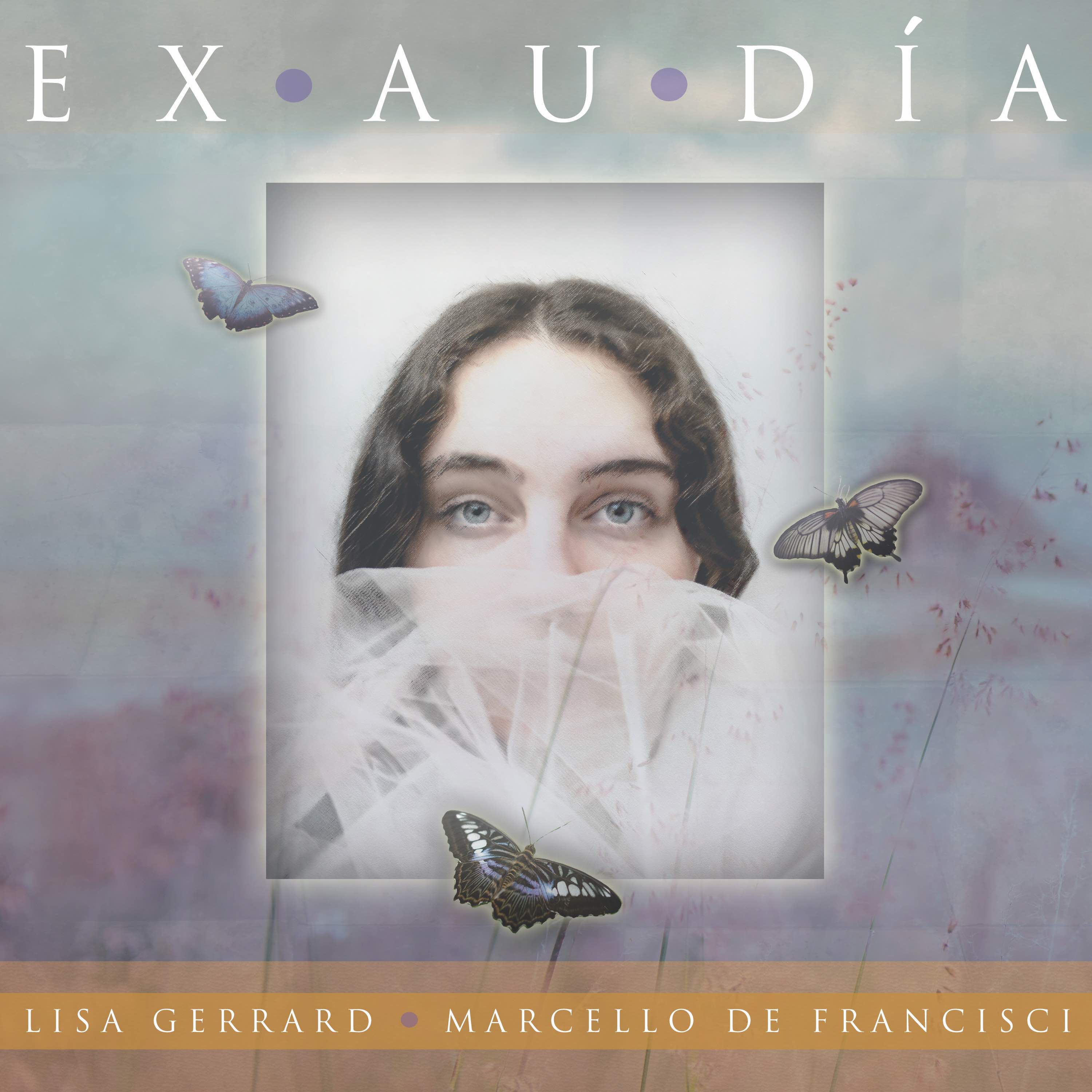 6 July 2022
It is fair to say that Lisa Gerard, first as part of the highly influential Dead Can Dance and then as the go-to artist for film scores from Gladiator to Dune, has more than secured her place in the annals of music history. But, clearly not one to rest on her laurels, she follows Burn, last year's collaboration album with Dead Can Dance bandmate Jules Maxwell, with another collaboration with Marcello De Francisci in the form of a gorgeous soundscaping album, Exaudia. "Until We Meet Again" is its first release.
It seems fitting for a song that was created through long-distance file sharing between the artist's Los Angeles and Melbourne homes that it should be "a story that depicts longing, distance between two people, it is an invitation to heal and a message of hope." and as always, the music is as much the message and emotion as the lyrics themselves.
It is a drifting and ethereal affair, a collection of heavenly and otherworldly sounds, chiming cascades, and of course at its heart, the unmistakable and unbeatable sound of Gerrard's voice. "Until We Meet Again" sits between worlds, part classical and traditional, part contemporary and experimental, one foot in an analog realm and the other in the digital, looking back at the choral sounds of the past as well as the musical potential of the future. It is unmistakably Lisa Gerrard, enhanced and heightened by Marcello De Francisci's deft production and dexterous composition.
It seems that whatever these two touch turns to sonic gold, this single is the evidence.
Exaudia' album order
Spotify
Lisa Gerrard on this collaboration