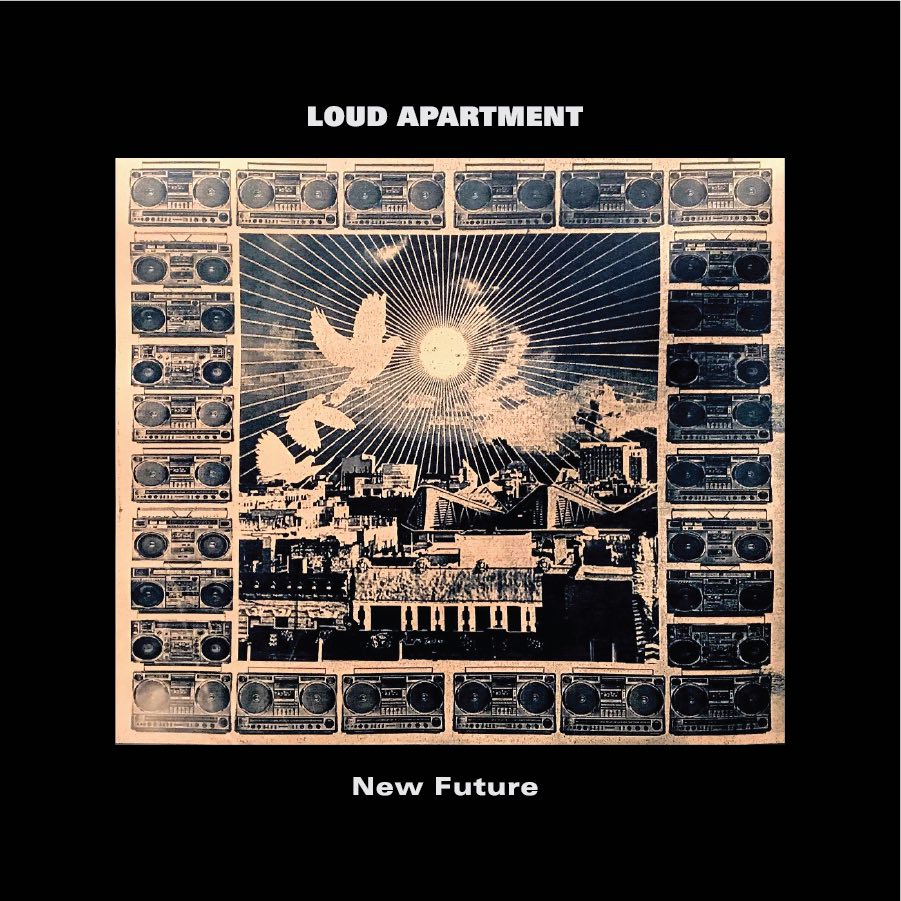 12 January 2022
Over a series of recent singles, Loud Apartment has proven itself to be the perfect urban fusion band. The term fusion might conjure images of terrible rock bands employing funk grooves or jazz moves as a way of trying to make themselves seem more palatable but in Loud Apartment's deft hands, fusing genres into new forms becomes an art form in itself.
With influences as sacred and scattered as Parliament-Funkadelic, Miles Davis, Santana, Gil Scott Heron, Mongo Santamaria, and Ray Barretto, they take everything from jazz to hip-hop, soul to rock, funk to pop, and create a sound that is not only new, exciting and expertly woven but is the epitome of, not only forward-thinking urban music, but which is identifiably a New York creation.
It also revels in some 70's vibes but puts such a modern spin on things that the music always seems ahead of the curve rather than nostalgic. "Technology" is a gorgeous blend of funk grooves and soulful sounds, breezy brass, and florid flutes, "Blessing" comes on like a slow Santana jam, all Latin-infused rhythms and wilfully lazy beats and "Rebellion", which sees Garrison Hawk providing powerful and poignant vocals, is infectious and invigorating.
The last three songs on the album are dub remixes of what has gone before, drawing out the essence of the original songs and pushing them into bass fuelled, heavily rhythmic realms.
It's a great album, one that seems to bring together everything that is cool about the urban underground, both in the sense of its musical genres and in a physical, inner-city sense. For an album forged from the sounds relating to where those genres have been, it is the perfect signpost as to where they might be going. How cool is that?