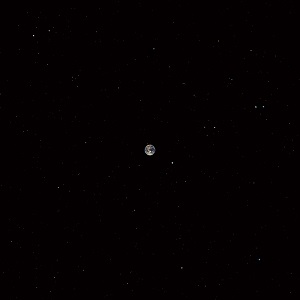 24 June 2021
Guitarist, singer and songwriter Marc Ribot has been a tear of late – his last pair of albums, Ceramic Dog's YRU Still Here? and his own Songs of Resistance 1942-2018 were both overt broadsides against the bow of the then-presidential administration, filtered through his distinctive prism of avant rock, jazz, worldbeat and whatever else he felt like pulling into the production. Recorded with the Dog (AKA drummer Ches Smith and bassist/jack-of-all-trades Shahzad Ismaily), Hope continues the trend, reflecting the struggles of living through the pandemic.
That doesn't mean the record is a collection of sad-sack ballads, however. Opening track "B-Flat Ontology" sets the tone: a sardonic,cynical, seething report on the reaction of popular entertainment to the threat of Covid, set to deceptively sedate music. "The Activist" is even angrier – a sneering, first-person rant in disguise of an egomaniacal dissident who cares less for his causes than for the attention it brings him. Set to the calmest music on the album, "They Met in the Middle" goes for a more even-handed jab at centrism and its adherents, though guest saxophonist Darius Jones kicks up a ruckus. Ribot also crawls through a cover of Donovan's "Wear Your Love Like Heaven" that both drains the original of its hippie optimism, and replaces it with world-weary, but still potent, defiance.
Much of the album revolves around vocals, more so than any Ribot project thus far, but plenty of it also accentuates the instrument with which he became (in)famous. "Bertha the Cool" revisits the slick funk grooves of his TSOP tribute act the Young Philadelphians, though through an original song. "The Long Goodbye" lingers in atmospheric, almost ambient waters, before suddenly revving up the noise for a big finish. "Maple Leaf Rage" wanders all over the musical map, from enigmatic drone to bluesy classic rock.
Ribot adherents may find themselves slightly disappointed at the lack of full-blown skronk, the guitarist's mastery of which is such a large part of his appeal. But Ribot has always displayed an acute musical restlessness, and if he didn't feel like fracturing the tunes into shards of angular six-string madness this time out, that's his prerogative. Besides, give Hope a chance, and you'll find it casts a much more bewitching spell than first spin might suggest.