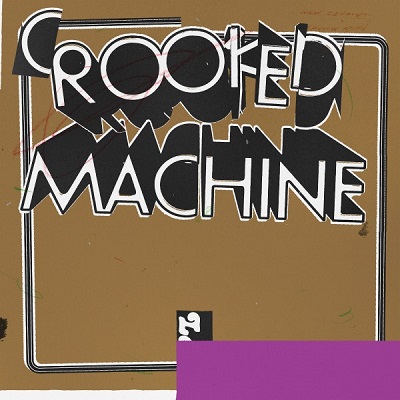 23 June 2021
Following on from last years acclaimed Róisín Machine, the sonic chanteuse Róisín Murphy returns with the same energetic class. This time round, the lady releases a remix, or rather revisioned edition of that aforementioned cracker with Crooked Machine. A total of nine reworked songs from Róisín Machine, created by Róisín's frequent collaborator Crooked Man (Richard Barratt). It is an excellent collection that is adventurous, yet minimalistic in places, and with a depth that brings a new character into the already sublime tracks. Though it is Barratts handling of the material which is striking, taking broad strokes of sound and not just adding subtle nuances. However, it can be easily said that Róisín (Row-Sheen) already created the perfect canvas for Crooked Man to weave his electronic magic. 
Released on vinyl as part of RSD 2021, the fact it is out there in the ether is something special. The collaboration is electric from the start, as the set opens with a blast of soulful, eastern waves with "Kingdom Of Machines". As the haze begins to engulf the vocals, the song launches majestically, it is a battle between techno and dramatic electronica, and the phases of Róisín's vocals fills the space spectacularly well. Though this is an album that is all things, nodding its head to influence throughout, such as the eighties tinted "Echo Returns", and "Assimilation". What is worth noting is how the album unfolds and the architecture and genius of both artists, and that takes the album in extraordinary, unexpected directions. 
There is that hint of late-nighties, floor filling  Moloko with "Less Is More", and the crackling "Crooked Madame" is simply blissful. With an inspiring vibe of Grace Jones in the beat-stuttering "Capable Rhythm", at times the shadow of Jones enters the scene, and you will feel that intrepid nostalgia. Thankfully however Róisín's vocals shimmer, passionately haunting the new built soundscape. As an accompaniment to Róisín Machine, this is a banging collection. One which is executed beautifully, and there is a sense it is not completely aimed as an extension pieve. Though it is that creativity that gives it an extra jolt of uniqueness, helping the work stand as its own entity. What's next for Róisín Murphy is anyone's guess, but it is a given that it will be anything but boring. 

Tracklist:
1."Kingdom of Machines"       
2."Echo Returns"       
3."Capable Rhythm"       
4."Assimilation"   
5."Crooked Madame"       
6."Less Is More"   
7."Name Changer"       
8."We Are the Law"   
9."Hardcore Jealousy"   
For more info: 
Website
Facebook