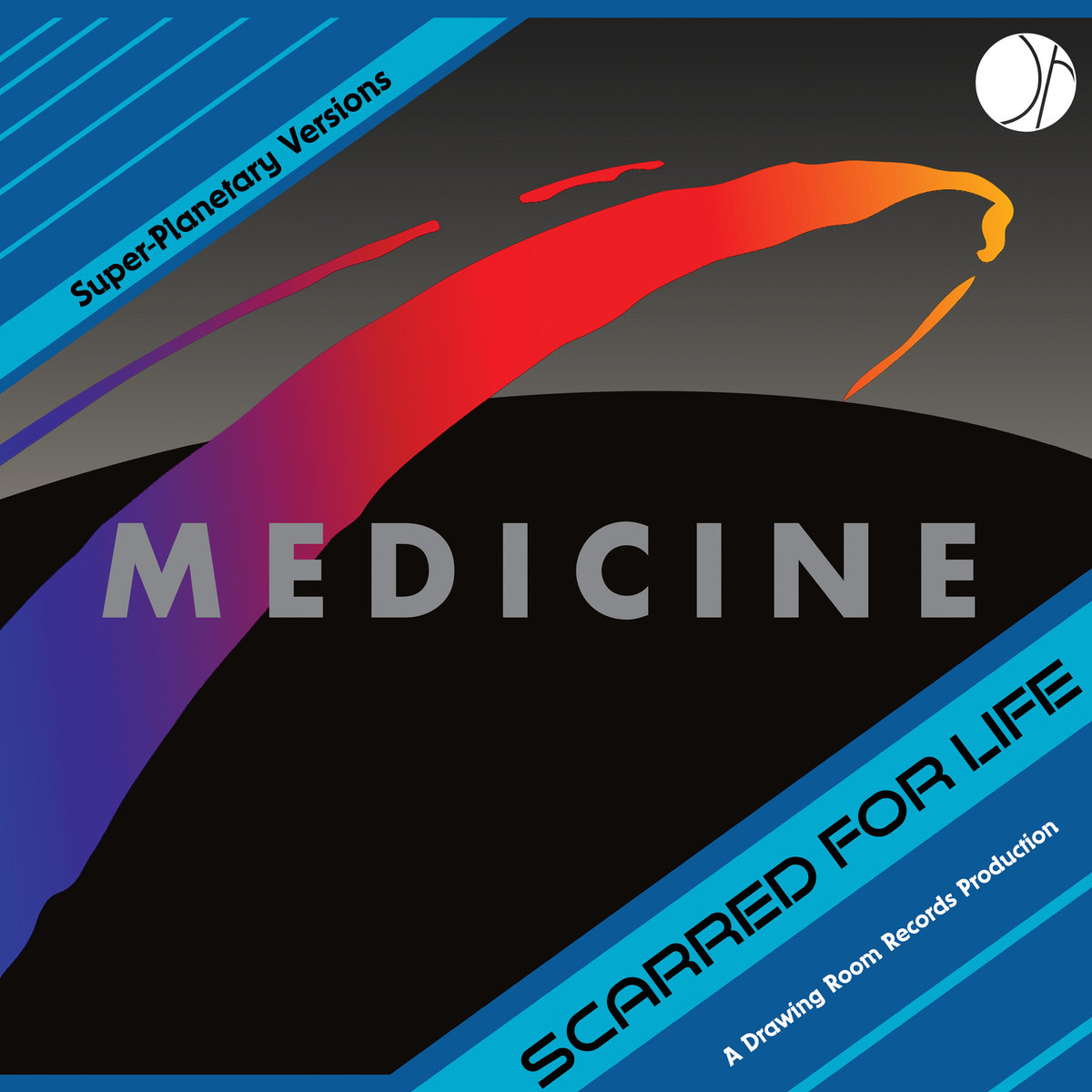 4 October 2019
The Los Angeles guitarist Brad Laner and his heavyweight, shoegaze outfit Medicine make a welcome return with a new album Scarred for Life. After a hiatus since 2014's Home Everywhere, the band makes a surprising comeback with an album of cover versions, eleven-tracks reimagined, and ripe for discovery. This is by no ways a paint-by-numbers effort, the songs are treated with dignity updated for the 21st century and forged within the melting pot of creativity which is unique to Medicine. With inclusion of the band's original vocalist Annette Zilinskas launching the anticipation and excitement further into the stratosphere.
From the get-go Scarred for Life on the surface appears an ambitious project, the choice of tracks is not what is normally expected from a band who feeds on raw energy. But it works spectacularly as the long-player becomes a worthwhile experiment and masterclass in reinvention. Scarred For Life does not so much start as much as detonate with a flourish of melodic noise. The title track nails the fuzz-driven colours of Medicine to the mast of noise rock early on. From there the retelling of Fleetwood Mac's "Sentimental Lady" takes on a new dimension, keeping the original patterns only adding an assaulting soundscape.
The surprises continue with feedback soaked, however poignant, retelling of "Dead Time Bummer Blues" by the late Judee Sill (40 years gone this year). One of the many standouts it is a dazzlement of density, struggling like a wounded beast to move forward but remaining inherently enjoyable. Neil Young's and Buffalo Springfield cut "Expecting To Fly" is beautifully harmonious as it jaunts along with crisp, sixties-hinged guitar work. The neo-punk of The Monkees "Listen To The Band" is a thriller from start to finish. A  point worth noting-the punchy tracks on Scarred for Life rarely pass the four-minute mark, keeping it flowing interestingly along. 
With a turn of psychobilly meets nineties alternative rock in The Jaynetts 1963 hit "Sally Go Round The Roses". A tour-de-force that keeps the dramatic tension firing, though addictive and pleasurable, for a shoegaze outfit translating to such easy listening numbers might appear an epic task but Medicine approach the materiel with a realism of creativity. The last track, the Miles Davis  standard "Black Satin" is an instrumental which is deafening at any volume. A "Metal Machine Music" condensed within four-minutes, summoning up perfectly all that went before. 
In essence, Brad Laner and crew have pulled something magnificent out of the bag, an album which surpasses the expectations within the context of covers project. The only hope now that this release leads to further work by Medicine, and further experimental adventures. 
Tracklist;
01. Scarred For Life
02. Sentimental Lady
03. Dead Time Bummer Blues
04. Expecting To Fly
05. Absolutely Free
06. Listen To The Band
07. Sally Go Round The Roses
08. The Sweetest Girl
09. The Green Country
10. Pickup Song
11. Black Satin
To Order; 
Bandcamp
Twitter
Facebook