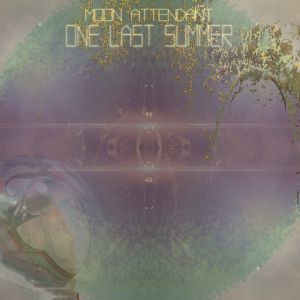 11 October 2020
A new indie/retro-psychedelic rock ensemble has launched in the form of this Brighton, UK collective named Moon Attendant.
Cleared for take-off are Paul Blewett (vocals, acoustic/electric guitars, MOOG, piano and Nick Holton (lead guitar, synths, organ) of Black Hearted Brother, Danny Molyneux (guitar, backing vocals), Slowdive's Neil Halstead (guitar), Kevin Wells (bass, guitar), and Mojave 3's Ian McCutcheon (drums, percussion).
There's a lot of electric guitar power on hand to propel the band, but they use it sparingly, preferring to meld reverb-fueled guitar lines with wavering MOOG explorations and other spacey combinations.
The members also cultivate a down-to-earth vibe on a clutch of vintage psych-pop numbers rife with acoustic guitar strum and contemplative vocals.
Graveface Records Bandcamp