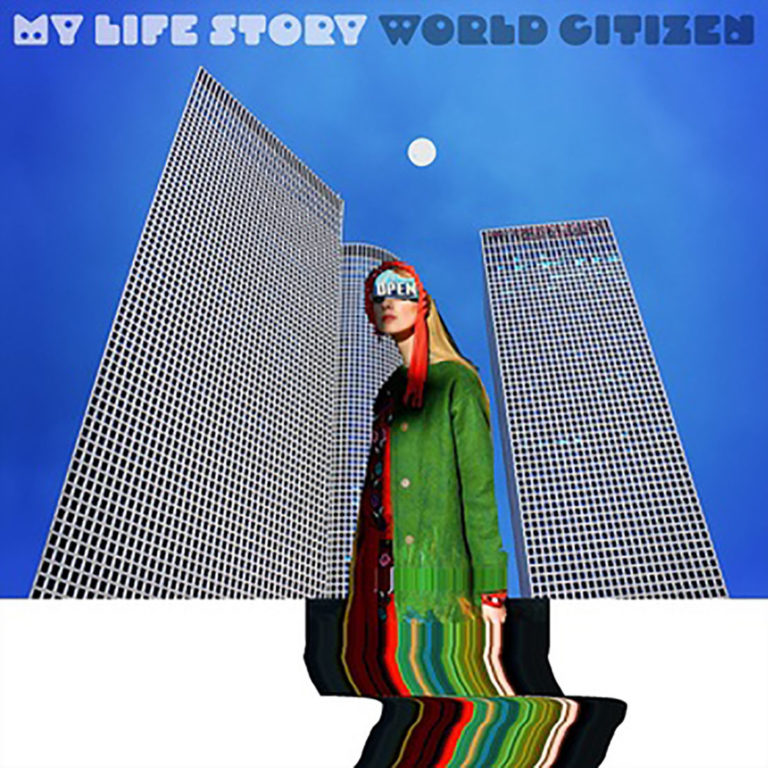 5 September 2019
My Life Story, formed in 1993, were at the very forefront of the nineties Britpop movement, a sound at times which was orchestral in structure, similar to that of Tindersicks. In 1995, their debut Mornington Crescent received favourable reviews as did the follow-up Golden Mile (1997). After disbanding at the end of the decade, the band have returned since, and in 2006 touring commenced to rave reviews. With an appearance at the Britpop revival festival in 2017 and '18 (Star Shaped Festival), sharing a lineup with other era greats Echobelly and Black Grape, My Life Story put the wheels in motion via crowdfunding to fuse together a new album, their first since the turn of the century. 
The band return with World Citizen, ten-tracks which show a maturity, also containing a nod to past glories. All down of course to vocalist Jake Shillingford, who surprisingly sounds just as he did back 24-years ago. The band's current five-piece line-up features Shillingford (vocals), Nick Evans of Doves (guitar), Chris Hardwick (drums), Jack Hosgood (bass) and Aimee Smith (keys), together providing a sparkling sound of pop. World Citizen is the perfect example of how time means nothing compared to the energy of an outfit, hungry to make a statement again. 
Opening with the poignant "#No Filter", a piano softly flows as the rapturous voice of Shillingford rises passionately. As the melodic guitars crank, the drama infused work becomes a doorway to the past, a simpler time. "Taking On The World" has a loose feeling, a foot-tapping, singalong anthem, a thematic statement that signifies perfectly drive of the band. This flows into "Broken", a fully fledged dive into the classic indie sound, which will undoubtedly stir an emotive nostalgia, then again, My Life Story are no act of young pretenders. 
"The Rose The Sun" is a standout, the beating synth paints the spectacular landscape for Shillingford to soar across. In truth reminiscent of Simple Minds at their height, the right balance of technique and talent with the theatrical vocal line to keep the listener hooked. Especially with thought evoking lyrics such as "My love is like the sun, You turn your head but it still shines on", though the lyrical base of World Citizen as a whole is an inspired piece of work. 
The haunting "Overwinter" closes proceedings, with a slice of classical goth, though at it's very core World Citizen can be described as cheery, enjoyable and addictive. With plenty of moments which project delicious enjoyment, such as "Sent From Heaven" or "Telescope Moonlight Boy", a long name for a song that is both entertaining and uncomplicated. It may have taken nineteen-years to bring out a fourth album, but the passing of time has not deteriorated the integrity of My Life Story, hopefully this is only the beginning of their second era. 
TRACK LISTING
1. #NoFilter
2. Taking On The World
3. Broken
4. Sent From Heaven
5. The Rose The Sun
6. The One
7. Telescope Moonlight Boy
8. World Citizen
9. A Country With No Coastline
10. Overwinter