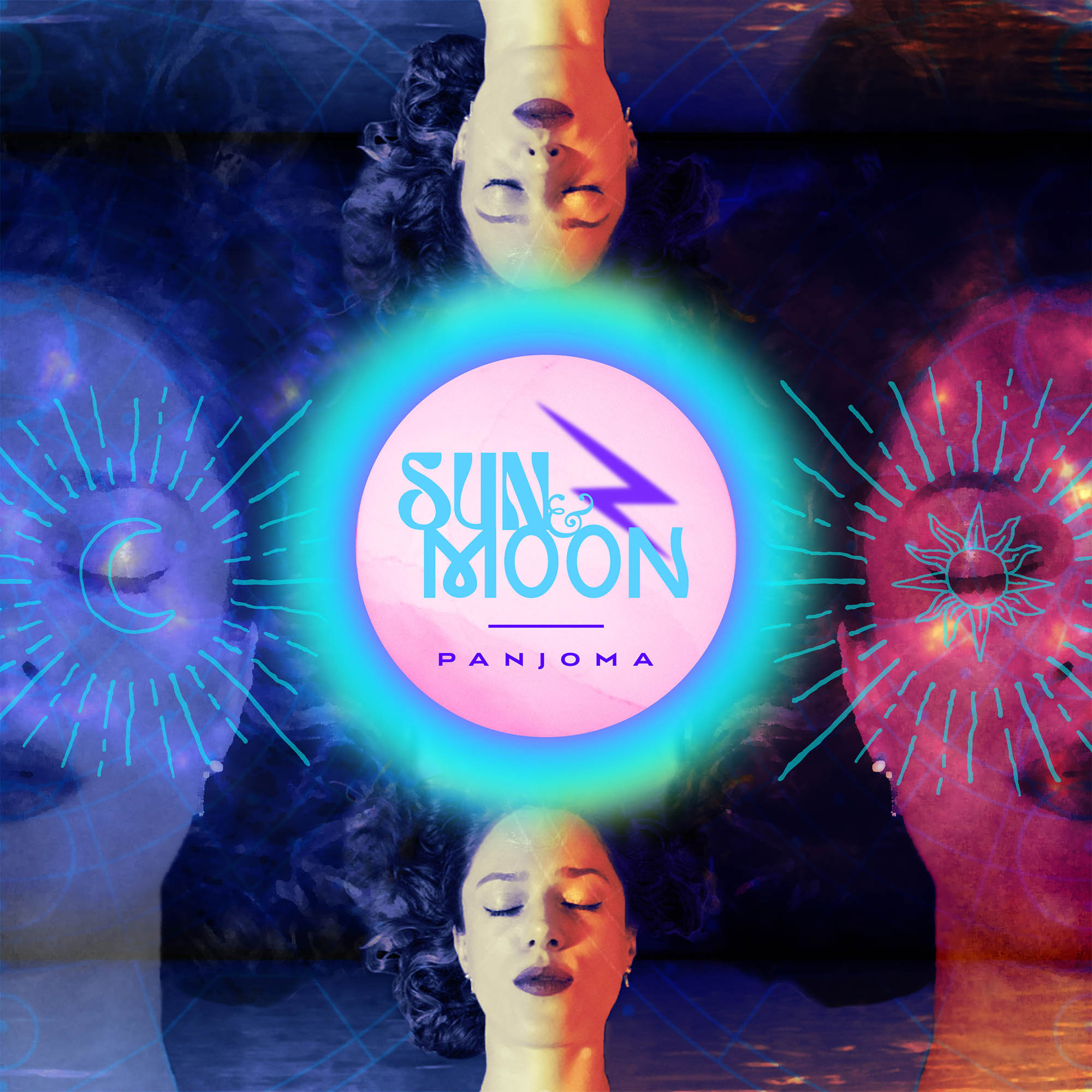 14 March 2022
Taken from the EP of the same name, "Sun and Moon" marks a return to releasing music following an eight-year hiatus. Panjoma, an avant-garde, darkwave electro femme-pop outfit, say that they draw much of their influence from "love, philosophy, and psychedelics," a heady mix indeed and sonically it is easy to see them as traveling companions of the likes of Daft Punk, Goldfrapp, and perhaps even Bjork.
"Sun and Moon" is a strange and surreal sound clash, taking beguiling futuristic electronica and alien, clubland sounds, strident, metronomic grooves, and affected vocals and turning them into a sort of robotic, dance track, wonderfully icy and slightly clinical but in a cool and confident way rather than sounding aloof or inaccessible.
And it is a long piece too, but that just adds to its seductive and hypnotic nature. It is the relentless repetitions and the slow-burning creative growth arc that it evolves long that adds to the intrigue, and the track steps up in wonderful increments by slowly cocooning itself in additional musical weight and by wrapping itself in smart layers of tone and texture. Something that only works so well because of the time that it allows itself to go through this process of slow reinvention.
Gorgeously hypnotic, hypnotically gorgeous, and everything in between.